EPISODE 22: SHOW NOTES
Did you think working out would be so easy once you became a Work at Home Mom? I sure did!
In this episode, I have a candid conversation with Lauren about working from home, working out, and how to find success among all the hats we wear!
Lauren shares with us 3 tips to finding consistency in your workouts and listen to the end to hear if I meet the goal I set with her!
So let us know how your work out schedule is going! Just head over the Facebook Group and share your tips or struggles!
**This post about how to build your freelance business on the side may contain affiliate links, which means if you click one of our affiliate links and decide to make a purchase, we receive a tiny commission from the seller at no additional cost to you. We only share products and services we have used, tested, and love ourselves!**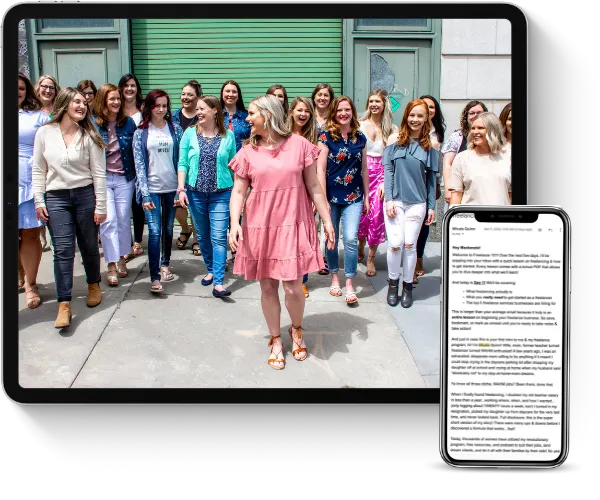 Learn how to earn $3K a month+ as a freelancer working less than 25 hours a week even if you think you have no experience.
This FREE crash course will teach you all about the freelance industry, so you can finally end the family vs. finances battle.
In this episode, we cover:
how exercise can help you feel more focused and less stressed
how to develop a habit of exercise
Resources and links mentioned in this episode: