Freelancing: How to Successfully Work from Home
If you're reading this, chances are you've been looking for ways to work from home so you can give up the 9-5 grind, earn extra spending money, or just have a little something for you. Unsure how to get started with a home-based business that works on your terms and time? Get the guidance you need from me -  Micala Quinn,  freelance expert and mom on a mission to spread work-from-home resources and advice to anyone seeking a new way to work and live.
Just a few years ago, only a small percentage of the American labor force worked from home. Most people were required to go into the office 40 hours a week, no matter how inconvenient and impractical the commute was. COVID changed all that. Forever. Employees embraced remote work, and many have zero desire to return to old commutes, outdated time standards, and unnecessary in-person meetings. While many companies explore and weigh the odds of returning to the traditional space, it's important to note that working for someone else (even from home) is incredibly different from freelancing.
If your job allows you to work from home rather than come into the office, you are still on the clock from 9 to 5 and have to be present and camera-ready during this time- which doesn't lend itself well to changing diapers, having Cocomelon dance parties, or playing Legos. The ultimate benefit of freelance life is the financial and time freedom that comes from being your boss. You set your hours. You set your rates. You choose the clients you work with and the work environment and culture that works best for you.
A freelancer is someone who specializes in a specific skill set and helps other businesses grow their business. A freelancer is an independent contractor, not an employee.
Freelancers set their rates & hours & can work from anywhere-it's the BEST option for working from home & earning a stable, reliable income! Some of the top freelance careers include:
Graphic designer
Copywriter
Online business manager
Web designer
Pinterest manager
Social media manager
Digital marketing consultant
Many people allow their lack of traditional experience or diplomas to stand in their way of a business or goal that I know they would excel at- if they'd just get out there and try it! Stop thinking about the skills or training you don't have and focus on what you know your zone of genius in the freelance space could be.
Are you an amazing people person? Businesses always want to hire people they are naturally drawn to and enjoy chatting with.
Are you great at multitasking? VA's juggle multiple responsibilities and roles- and make it look easy in the process!
Are you super creative and artsy? Your Canva skills will translate so well into graphic design!
Always loved writing? Copywriters are always in demand!
Seriously. Everyone who has been on my podcast as a student success story or a guest interview at one point was standing where you are. Debating inside their head, do I have the experience necessary? Can I do this?
The only difference is that they tried. They took the first steps, got started, and kept going.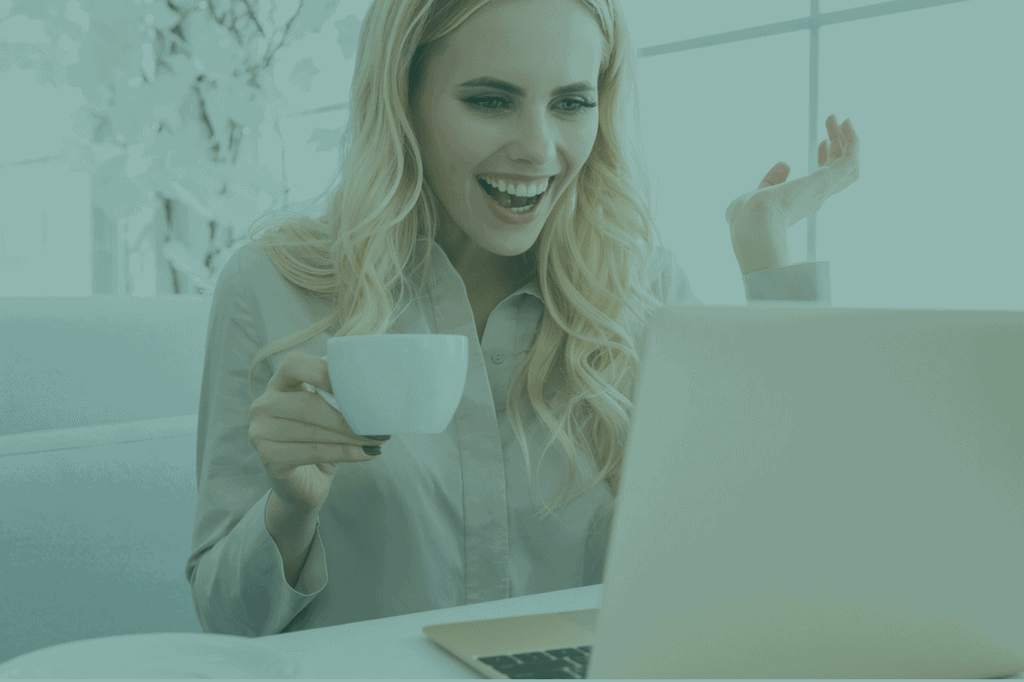 Freelance Coaching Online
Quitting your 9-5 job to start freelancing is scary — trust me, I know. You have to have faith in your abilities and you have to commit to working extremely hard, often on top of balancing your full-time job and your family.
But don't worry — you don't have to go it alone. I offer freelance coaching with valuable advice, support, and encouragement for anyone interested in this freelance journey. to freelancers-to-be. You can download my free freelance starter kit and ultimate checklist today, and begin your journey to financial and personal freedom.