EPISODE 91: SHOW NOTES
I am walking you through what worked and didn't work for me in 2019, including all the financials! I am so excited for a new year but first, I wanted to recap 2019. In this episode, we talk about the mistakes I made, what I would change, and what goals I have moving forward.
If you love the behind the scenes and all the details, this episode is for you!
Head over to the show notes for all the links, resources, and book recs I share in this episode! Let me know what goals you've set for 2020 in the Live Free Mastermind fb group too! I love being on your business journey with you.
Thanks for spending time with me today. Talk to you next week!
**This post about what worked may contain affiliate links, which means if you click one of our affiliate links and decide to make a purchase, we receive a tiny commission from the seller at no additional cost to you. We only share products and services we have used, tested, and love ourselves!**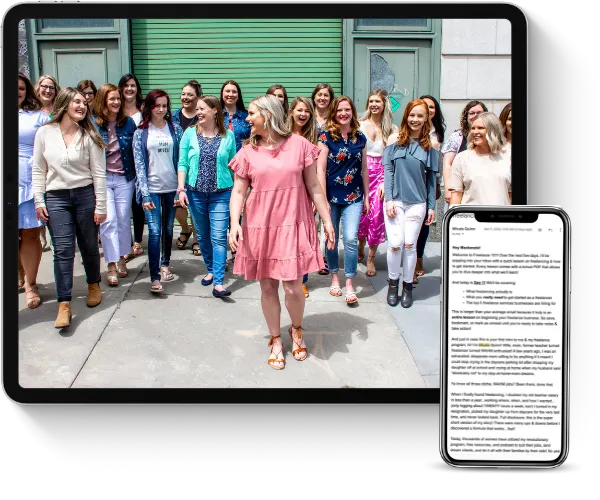 Learn how to earn $3K a month+ as a freelancer working less than 25 hours a week even if you think you have no experience.
This FREE crash course will teach you all about the freelance industry, so you can finally end the family vs. finances battle.
In this episode, we cover:
what worked for me in 2019 like growing my team, working on my mindset, and investing in a mastermind
what didn't work for me in 2019 like hiring a high-end agency, relying on one source of traffic, and didn't offers I tried,
plus the goals I have for 2020!
Resources and links mentioned in this episode:
OTO opens for presale on January 17, 2020! Get on the waitlist here!
Get my Get Legit and Quit Kit here for $27
Here's the whole story about my facebook ads account
The books I recommended: