EPISODE 166: SHOW NOTES
Freelancing has changed a lot in the past year, in the past 5 years, and in the past 10 years! In this episode I am chatting with the co-founder of FreelanceU, Craig Cannings, on what freelancing looks like in 2021!
Craig, together with his wife, started freelancing more than 15 years ago. They then founded FreelanceU where they teach people how to start a freelance business. In this interview, Craig and I talk through what services are most needed right now and where his students are finding clients in 2021.
It is so exciting to see the freelance industry grow! I hope this episode inspires you and illustrates how much the freelance industry has grown and will continue to grow based on the needs of businesses.
Thanks for listening today! Come chat with me over on Instagram (@Micala.Quinn)!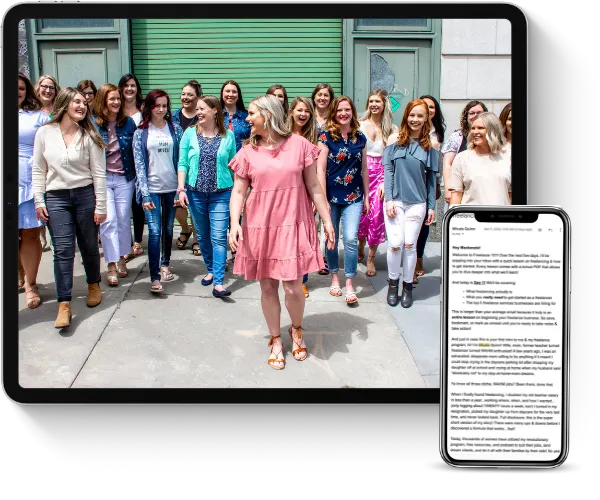 Learn how to earn $3K a month+ as a freelancer working less than 25 hours a week even if you think you have no experience.
This FREE crash course will teach you all about the freelance industry, so you can finally end the family vs. finances battle.
In this episode, we cover:
How the freelance industry has grown and changed over the last 15 years,
What freelancers need to be successful,
The services that are most needed in 2021, and
Where freelancers at FreelanceU are finding clients
Resources and links mentioned in this episode:
**This post about what freelancing looks like in 2021 may contain affiliate links, which means if you click one of our affiliate links and decide to make a purchase, we receive a tiny commission from the seller at no additional cost to you. We only share products and services we have used, tested, and love ourselves!**