EPISODE 148: SHOW NOTES
If you'd really prefer to build your business without social media then this episode is for you! I'm chatting with Charity Johnson on how she landed clients as a bookkeeper without networking in Facebook groups or on Instagram.
Not only does Charity share how she landed clients without social media, we also talk about how important it is to stay focused on your own goals and not what other freelancers are accomplishing. I love how Charity shares how happy she is with her current client load and although she sometimes gets tempted to look for more clients, she knows 10 hours per week is ideal for her right now.
What is your vision for your business? We all have a unique one! Share yours in the Live Free Podcast Mastermind fb group!
Thanks for spending time with us today! Want to hear more Success Stories from my program, Overwhelmed to Overbooked? You can listen or read more HERE!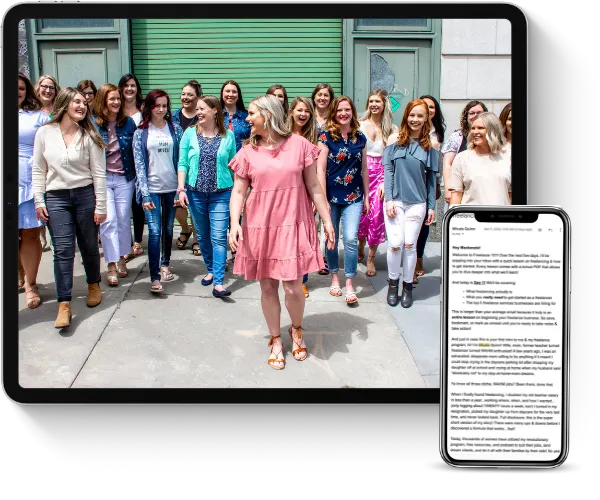 Learn how to earn $3K a month+ as a freelancer working less than 25 hours a week even if you think you have no experience.
This FREE crash course will teach you all about the freelance industry, so you can finally end the family vs. finances battle.
In this episode, we cover:
Why Charity thought networking in FB groups was stressful and what she did about it,
How she landed clients without Facebook on Instagram,
Three things Charity thought she needed to do to be successful, and
How she packages and prices her services as a bookkeeper!
Resources and links mentioned in this episode:
---
**This post about a wahm success story may contain affiliate links, which means if you click one of our affiliate links and decide to make a purchase, we receive a tiny commission from the seller at no additional cost to you. We only share products and services we have used, tested, and love ourselves!**