EPISODE 57: SHOW NOTES
Are you waiting for the perfect time to start your business? Aubree Malick didn't fall for that trap and neither should you!
In this episode, Aubree shares how she started her freelance business when she was 7.5 months pregnant, working full-time as a teacher, and caring for her 2 year old!
Aubree is a fire cracker and you won't want to miss her tips on getting started and how she set big goals and accomplished them quickly!
Thanks for spending time with me today! Learn more about my paid program, the Overwhelmed to Overbooked program here! Talk to you soon!
**This post about Aubree's success may contain affiliate links, which means if you click one of our affiliate links and decide to make a purchase, we receive a tiny commission from the seller at no additional cost to you. We only share products and services we have used, tested, and love ourselves!**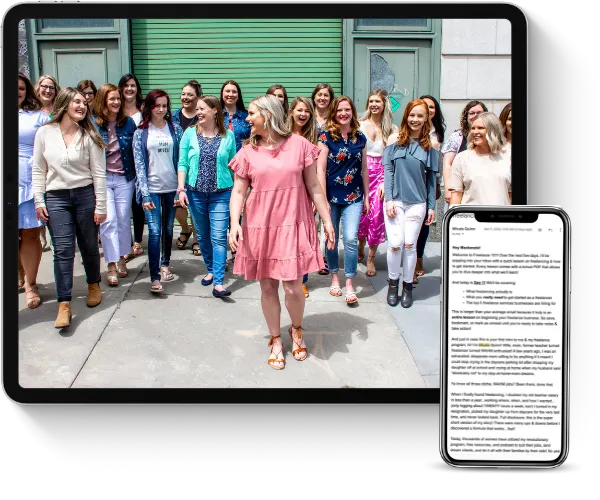 Learn how to earn $3K a month+ as a freelancer working less than 25 hours a week even if you think you have no experience.
This FREE crash course will teach you all about the freelance industry, so you can finally end the family vs. finances battle.
In this episode, we cover:
How the not-right-time can really be the perfect time to start your business,
Aubree's unique story on how she built her business, and
Why you can do this too!
Resources and links mentioned in this episode: