EPISODE 141: SHOW NOTES
When you're trying to land clients as a freelancer, you've got to pick one place to really focus on. In this episode I am chatting with Tish Luka on how to land clients using IG stories!
Tish is a social media strategist for fortune 500 companies and also teaches entrepreneurs how to improve their social media strategy. In this episode we chat through how to connect with potential clients on Instagram, how IG stories can come into play, and a simple strategy to not feel overwhelmed by what to post or talk about.
What strategy are you choosing to land clients? If it's Instagram, don't miss this episode! If it's something else, let me know in the Live Free Podcast Mastermind fb group or by DMing me on Insta @Micala.Quinn. I love hearing from you so don't be shy!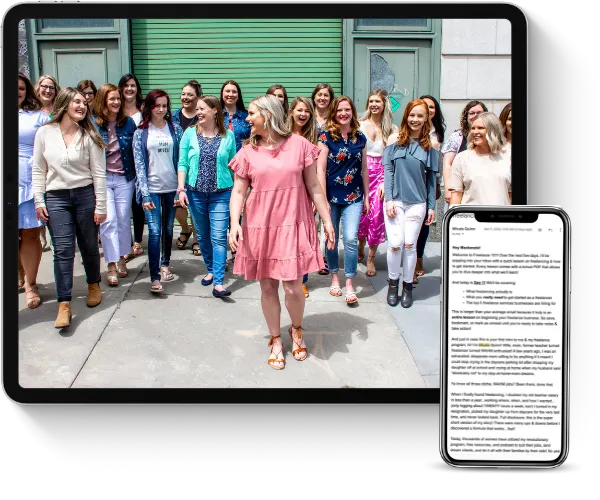 Learn how to earn $3K a month+ as a freelancer working less than 25 hours a week even if you think you have no experience.
This FREE crash course will teach you all about the freelance industry, so you can finally end the family vs. finances battle.
In this episode, we cover:
How Tish landed her first Fortune 500 client as a social media strategist,
What you can do to connect with potential clients on Instagram,
How IG stories can come into play, and
A simple strategy to not feel overwhelmed by what to post or talk about
Resources and links mentioned in this episode:
Connect with Tish on Instagram!
Get InstaBoost by going HERE
Don't miss my last episode on how to use free work to fast track your success
**This post on ig stories may contain affiliate links, which means if you click one of our affiliate links and decide to make a purchase, we receive a tiny commission from the seller at no additional cost to you. We only share products and services we have used, tested, and love ourselves!**