EPISODE 167: SHOW NOTES
Have you tried cold pitching but didn't get the results you were looking for? In this episode I am sharing what 2 things you should do to fix your cold pitch! Focusing on these two things will dramatically increase the likelihood that a potential client opens and responds to your email.
We also talk about two examples of how cold pitching was done really well and ended in paying clients. You won't want to miss the strategies used in these case studies!
If you tweak your cold pitch strategy or start cold pitching, let me know! I love hearing from you on how these episodes are helping you. DM me on Instagram @Micala.Quinn! Chat with you there and next week!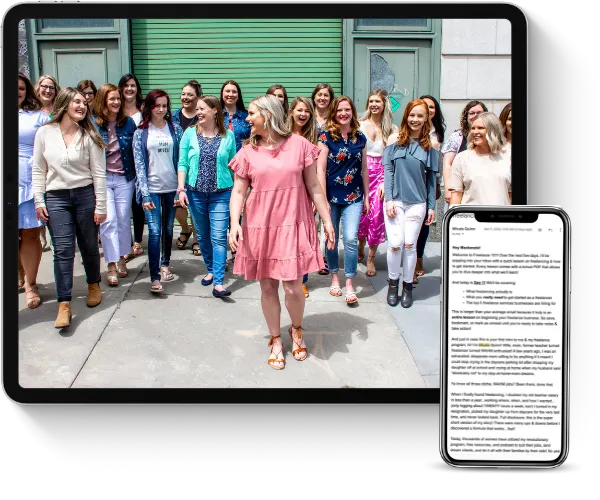 Learn how to earn $3K a month+ as a freelancer working less than 25 hours a week even if you think you have no experience.
This FREE crash course will teach you all about the freelance industry, so you can finally end the family vs. finances battle.
In this episode, we cover:
What two things to chance to fix your cold pitch,
How to use a template to your advantage without sending the same pitch to everyone,
What two tools I recommend to track your successes with cold pitching, and
Why you should start with research FIRST
Resources and links mentioned in this episode:
**This post about fix your cold pitch may contain affiliate links, which means if you click one of our affiliate links and decide to make a purchase, we receive a tiny commission from the seller at no additional cost to you. We only share products and services we have used, tested, and love ourselves!**