EPISODE 83: SHOW NOTES
I've been talking about how to scale your service-based business a lot lately and one thing that keeps coming up is the question of, "What if someone tells me I'm too expensive?"
I've had those fears and I've had to work through what to do when someone tells me I'm too expensive. I bet if you've been around here for too long, you've had this happen too!
In this episode I'm going to give you the tools to work through these moments so they don't derail you from your ultimate goals.
But let me start here, 3 years ago comments like these would have crushed me and now I let them roll off my back and so can you! Listen in to hear what has helped me and what to do when someone does tell you you're too expensive.
Thanks for listening today! Screenshot this episode, tag me on instagram @Micala.Quinn and share a funny story of someone telling you that you were too expensive! Let's have a laugh together! Also, you can find more information on my new coaching program at MicalaQuinn.com/apply. Talk to you soon!
**This post about being too expensive may contain affiliate links, which means if you click one of our affiliate links and decide to make a purchase, we receive a tiny commission from the seller at no additional cost to you. We only share products and services we have used, tested, and love ourselves!**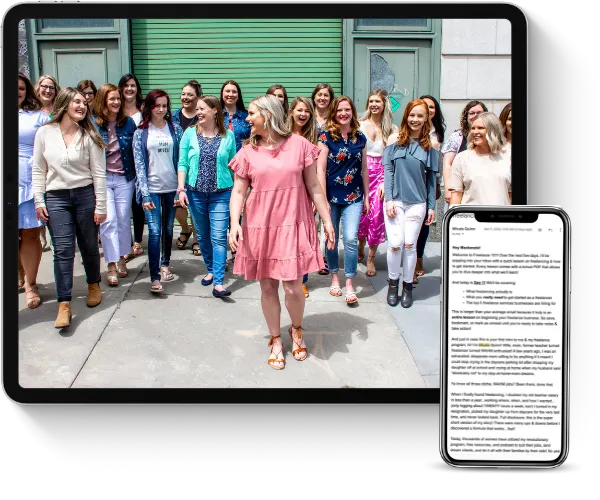 Learn how to earn $3K a month+ as a freelancer working less than 25 hours a week even if you think you have no experience.
This FREE crash course will teach you all about the freelance industry, so you can finally end the family vs. finances battle.
In this episode, we cover:
what to do when someone tells you you're too expensive,
how to be confident in your pricing, and
what exercise has helped me go from being crushed by negative comments like these to now letting them roll of my back
Resources and links mentioned in this episode:
Check out episode 61: 6 tips to help you confidently price your services
Apply for my coaching program HERE!