EPISODE 38: SHOW NOTES
You've got (tax) questions and we've got answers!
On this episode of the Live Free Podcast I'm speaking with Nacondra Moran about all things taxes and bookkeeping for mommas with a freelance business.
Some of the questions we discuss are:
What is bookkeeping? (No question is a bad question!)
What are the first few steps I should take as a new freelancer in regards to my money?
What are common write-offs I should be aware of?
How do I know if I should hire someone to do my taxes?
Nacondra also gives her bookkeeping software recommendations which are Quickbooks Online, Xero, and Wave.
In addition to getting your questions answered, I hope this episode gives you tips on how to be proactive, instead of reactive, in the money side of your business!
You can learn more about Nacondra's services here and head over to the Live Free Podcast Mastermind Facebook Group to share the steps you're taking to grow your business the smart way! Thanks for listening!
**This post about taxes and bookkeeping may contain affiliate links, which means if you click one of our affiliate links and decide to make a purchase, we receive a tiny commission from the seller at no additional cost to you. We only share products and services we have used, tested, and love ourselves!**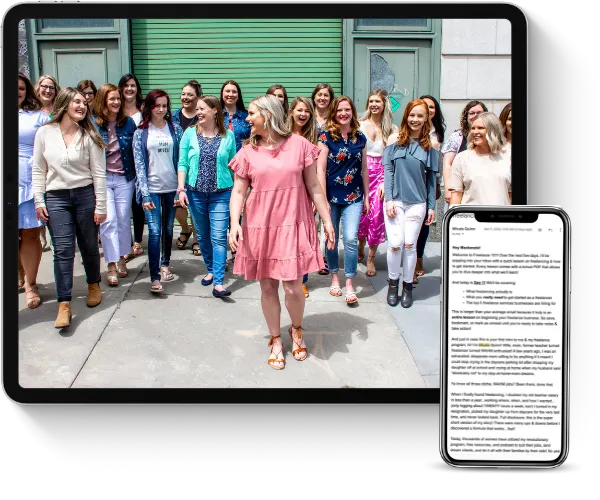 Learn how to earn $3K a month+ as a freelancer working less than 25 hours a week even if you think you have no experience.
This FREE crash course will teach you all about the freelance industry, so you can finally end the family vs. finances battle.
In this episode, we cover:
the first few steps you should take as a freelancer when it comes to your money
common write-offs you should be aware of in filing your taxes, and
updates to the tax law that affect freelancers
Resources and links mentioned in this episode: