EPISODE 152: SHOW NOTES
As an introverted freelancer, Emilee never thought she'd be confident going into a discovery call and she wondered if she could be successful in the online space. Along the way, she learned a lot about how her introvertedness helped her and how she could use it to her advantage.
In this episode, Emilee Fry is sharing how she built her business as an introverted freelancer and what limiting beliefs she ran into.
If you're an introvert or tend to be shy, this episode is for you! Hearing from Emilee will give you ways to use your tendencies to your advantage and build the business you have your heart set on.
Join Emilee and I this Thursday, January 28 at 1pm CST over on the Clubhouse app! We'll be chatting more about this topic and answering your questions! Thanks for being here today. Talk to you soon!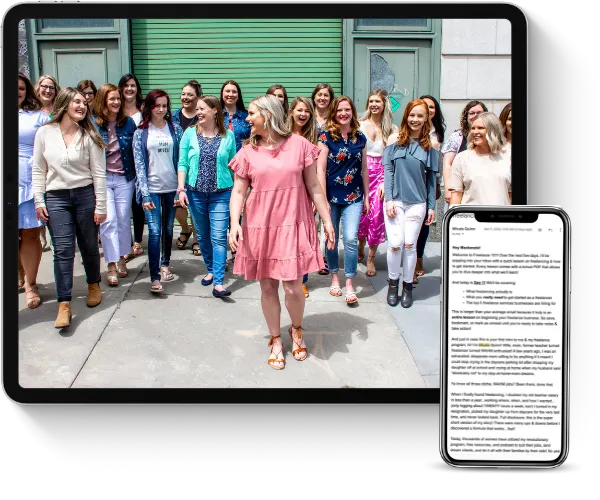 Learn how to earn $3K a month+ as a freelancer working less than 25 hours a week even if you think you have no experience.
This FREE crash course will teach you all about the freelance industry, so you can finally end the family vs. finances battle.
In this episode, we cover:
The 3 limiting beliefs that Emilee worked through as an introverted freelancer,
How she chose a service that worked with her introverted personality,
The difference between being an introvert and being shy, and
Why it's important to normalize the limiting beliefs nearly ALL of us face!
Resources and links mentioned in this episode:
Join the free 3 day challenge to launch your business – just go HERE to sign up
Don't miss our last episode on 3 ways to create consistent and reliable income as a freelancer!
**This post about succeeding as an introverted freelancer may contain affiliate links, which means if you click one of our affiliate links and decide to make a purchase, we receive a tiny commission from the seller at no additional cost to you. We only share products and services we have used, tested, and love ourselves!**