EPISODE 37: SHOW NOTES
Do you need to spend money to make money in your business? And how do you know when and where to spend your money?
I tackle these questions and more in this episode of the Live Free Podcast! Investing in your business takes careful consideration. Ask yourself the following questions before pulling the trigger on your next course, software, or coach.
Why do I need this? Justify the purchase.
Do I need this NOW? Is this the best thing for my business now?
What does my biz bestie or accountability partner think? If you still can't decide if this is a smart purchase, ask someone that knows your business and will poke holes in your reasoning if necessary.
So what will your next purchase be? Let us know over in the Live Free Podcast Mastermind Facebook Group! And thanks for listening!
**This post about spending money may contain affiliate links, which means if you click one of our affiliate links and decide to make a purchase, we receive a tiny commission from the seller at no additional cost to you. We only share products and services we have used, tested, and love ourselves!**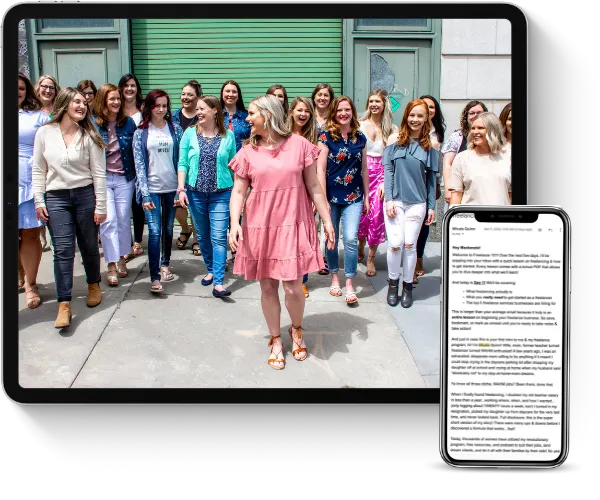 Learn how to earn $3K a month+ as a freelancer working less than 25 hours a week even if you think you have no experience.
This FREE crash course will teach you all about the freelance industry, so you can finally end the family vs. finances battle.
In this episode, we cover:
the difference between investing and spending in your business
the 3 questions to ask before your next business purchase, and
how to know if you're spending your money wisely
Resources and links mentioned in this episode: