EPISODE 121: SHOW NOTES
Writing copy for a client can be intimidating. How do you learn to sound like your client instead of sounding like you? In this episode of the Live Free Podcast, Brittany Bayley shares the process she uses to sound like her clients and how you can too.
Brittany and I chat about how she started as a virtual assistant, niched down into email copywriting, and how she's been able to scale this one service into a 6 figure business. Brittany gives so many great tips so whether you're new to the idea of copy or not, you'll learn something from this episode!
Head over to the Live Free Podcast Mastermind fb group to connect with other moms building a freelance business! Talk to you there!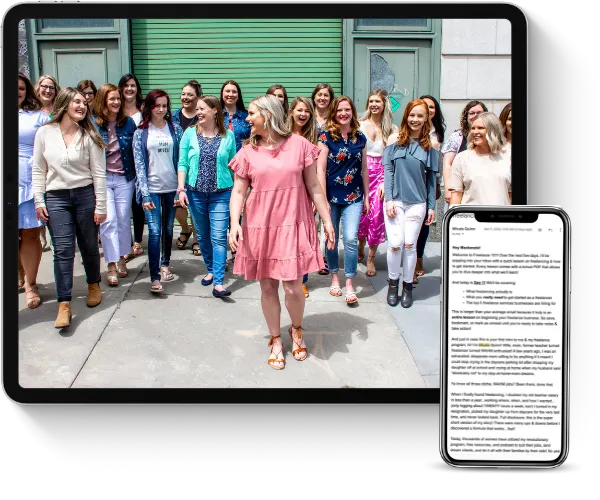 Learn how to earn $3K a month+ as a freelancer working less than 25 hours a week even if you think you have no experience.
This FREE crash course will teach you all about the freelance industry, so you can finally end the family vs. finances battle.
In this episode, we cover:
The three things to look for when you are learning how to sound like your client,
What a style guide is and how you can use it to make writing emails easier, and
The quickest way to learn your client's writing and speaking style so you can duplicate it
Resources and links mentioned in this episode:
Get Brittany's mini course on how to land your first 4 email copy clients HERE
Find the Russell Brunson book Brittany mentioned HERE
Ready to start your freelance business? Start with a solid foundation with my Get Legit Kit! It's only $27 here!
**This post about how to sound like your client may contain affiliate links, which means if you click one of our affiliate links and decide to make a purchase, we receive a tiny commission from the seller at no additional cost to you. We only share products and services we have used, tested, and love ourselves!**