EPISODE 164: SHOW NOTES
This episode is for the established freelancers but if that isn't you, still listen so you can be ready when you get to this spot in your business' growth! In this episode, I am sharing the simplest way to scale to 6 figures!
Take a deep breath because reaching 6 figures is much simpler than you may think. Simple but not easy! Because if it was easy, everyone would be doing it, right?! We are covering how scaling your freelance business can be so simple, why it isn't easy, and what you need to change in your offer to scale.
Thanks for hanging out with me today! Don't miss the end of this episode where I talk my brand new mastermind, The Live Free Mastermind! If you're ready to apply, click here!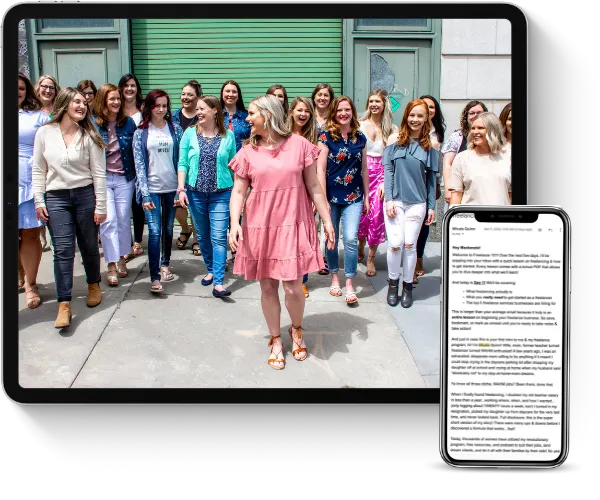 Learn how to earn $3K a month+ as a freelancer working less than 25 hours a week even if you think you have no experience.
This FREE crash course will teach you all about the freelance industry, so you can finally end the family vs. finances battle.
In this episode, we cover:
The simplest way to scale to 6 figures with your freelance business,
Why you don't need a product, an email list, or a large social media following,
What you do need to change about your current offer, ideal client, and positioning, and
Why scaling can be simple but not easy!
Resources and links mentioned in this episode:
**This post about simplest way to scale may contain affiliate links, which means if you click one of our affiliate links and decide to make a purchase, we receive a tiny commission from the seller at no additional cost to you. We only share products and services we have used, tested, and love ourselves!**