EPISODE 31: SHOW NOTES
Have you ever set a goal and then did nothing about it? Or set goals and didn't reach them?
In this episode, Micala breaks down her system on setting goals and then actually accomplishing them!
First, you need to know the difference between Outcome goals, Performance goals, and Project goals. Each of these play differently into your business success and each are crucial for their own reasons but 75% of your time should be spent on your performance goals!
After listening to this episode, let us know what your goals are! Send Micala a message or head on over to the Live Free, Mama Facebook group and share with us there!
**This post about setting goals may contain affiliate links, which means if you click one of our affiliate links and decide to make a purchase, we receive a tiny commission from the seller at no additional cost to you. We only share products and services we have used, tested, and love ourselves!**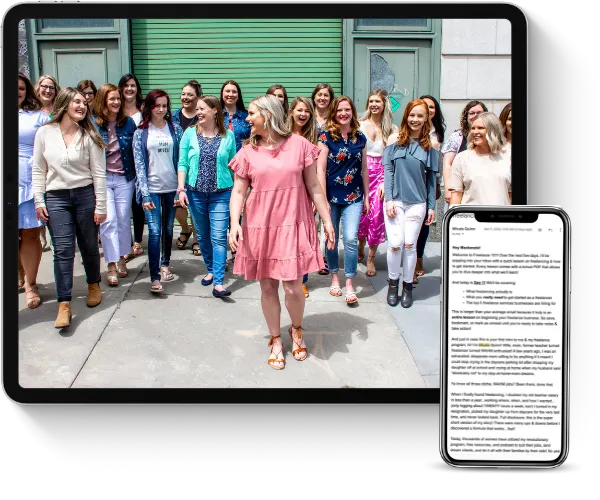 Learn how to earn $3K a month+ as a freelancer working less than 25 hours a week even if you think you have no experience.
This FREE crash course will teach you all about the freelance industry, so you can finally end the family vs. finances battle.
In this episode, we cover:
the three types of goals you should be setting
the goals you should be spending the most time on and the goals to spend the least time on
what to do when you don't reach your goals
Resources and links mentioned in this episode:
Dana Malstaff's Free Resources