EPISODE 104: SHOW NOTES
Have you struggled to set and maintain boundaries with clients? Maybe you're a people pleaser (like I was!) or you didn't realize how important clear boundaries would be.
Setting boundaries is often an after thought or done reactively but after this episode you are going to be prepared to set and maintain boundaries with your clients! Boundaries help keep our client relationships positive and healthy. Plus, they help us to not burn out or feel resentment. But what type of boundaries should you be setting? I'm here to cover that and more in this episode!
Let me know – what boundaries are you super proud for setting and maintaining with clients? Head over to the Live Free Podcast Mastermind fb group or share with me on instagram! Thanks for hanging out with me today and don't forget to enter our giveaway! Scroll down to learn how to enter (it's super easy!)
**This post about how to set and maintain boundaries may contain affiliate links, which means if you click one of our affiliate links and decide to make a purchase, we receive a tiny commission from the seller at no additional cost to you. We only share products and services we have used, tested, and love ourselves!**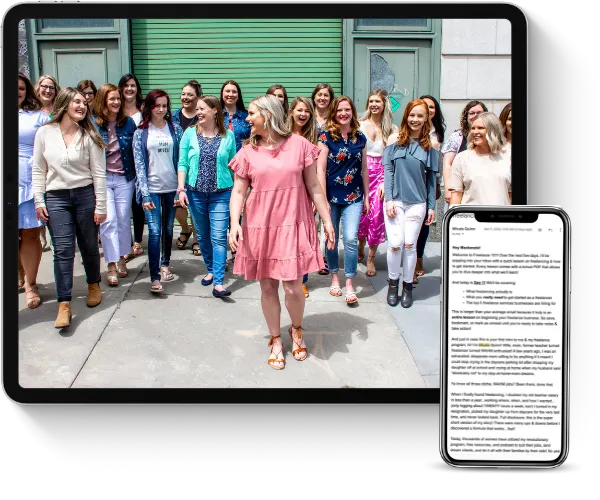 Learn how to earn $3K a month+ as a freelancer working less than 25 hours a week even if you think you have no experience.
This FREE crash course will teach you all about the freelance industry, so you can finally end the family vs. finances battle.
In this episode, we cover:
Why it's important to set expectations from the start and what to do if you haven't,
How to speak up with kindness and professionalism,
What to do about scope creep, and
Why it's not worth working with someone you just don't mesh with
Resources and links mentioned in this episode:
Listen to episode 102 on how to know when you should say no versus yes
Enter our Spring Giveaway to receive a Cultivate What Matters planner and more! The giveaway runs from March 23 – March 29 at midnight. Here's how to enter:

Write an honest review for the show here
Take a screenshot and share it in your IG stories using #LiveFreePodcastShare and tagging me @Micala.Quinn!
That's it! Thanks for entering!