EPISODE 102: SHOW NOTES
I almost didn't quit teaching. I had my quit day planned for months and I almost said yes to a new teaching opportunity even though my freelance business was growing.
So how do you know when to say no versus yes to a new opportunity? Especially an opportunity to make money?
In this episode I'm sharing the story of how and why I decided to say no to that opportunity plus what we should all be using to decide if an opportunity is right. I want to hear what client opportunities you've said no to because they didn't align with what you want! Head over to the Live Free Podcast Mastermind fb group to share your story plus what positive thing that happened because you said no. I can't wait to read it!
Thanks for listening to this episode! I don't take your time lightly so thank you for spending it with me. Talk to you soon!
**This post about saying no versus yes may contain affiliate links, which means if you click one of our affiliate links and decide to make a purchase, we receive a tiny commission from the seller at no additional cost to you. We only share products and services we have used, tested, and love ourselves!**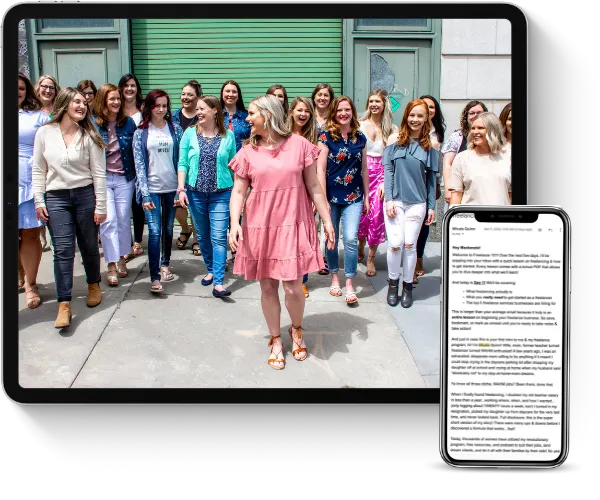 Learn how to earn $3K a month+ as a freelancer working less than 25 hours a week even if you think you have no experience.
This FREE crash course will teach you all about the freelance industry, so you can finally end the family vs. finances battle.
In this episode, we cover:
Why I almost said yes to a new teaching opportunity right as my freelance business was growing,
How to tell if fear is holding you back or an opportunity is wrong for you, and
What to use to determine if you should say no versus yes
Resources and links mentioned in this episode:
Come connect with me on Instagram!
Stay tuned for our giveaway starting on March 23!

Find my free resources here!