EPISODE 117: SHOW NOTES
Are you waiting for someone else to change your situation? After I had my daughter and I was still teaching, I was waiting for my husband to save the day so I could be happy. Can you relate? I finally realized, it was time to save my own day and it may be time for you to save your own day too!
In this episode we are talking about how to save your own day, plus when it's time to change your attitude or change your situation. We also talk about how as a freelancer you are in control of how much money you make and how secure your job is. You don't want to miss this one!
Head over to the Live Free Podcast Mastermind to talk more about topic and connect with other freelance mamas like yourself! Thanks for spending time with me today and I'll chat with you there!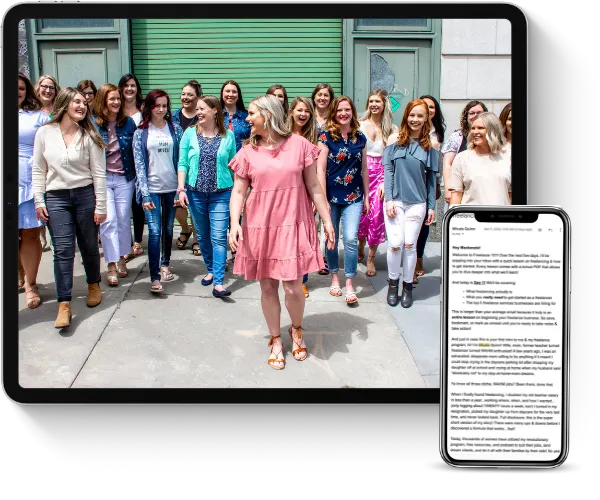 Learn how to earn $3K a month+ as a freelancer working less than 25 hours a week even if you think you have no experience.
This FREE crash course will teach you all about the freelance industry, so you can finally end the family vs. finances battle.
In this episode, we cover:
How to save your own day,
What to do with all your "what if" fears,
How to choose between changing your attitude versus changing your situation, and
Why controlling your income as a freelancer is so rewarding
Resources and links mentioned in this episode:
**This post about how to save your own day may contain affiliate links, which means if you click one of our affiliate links and decide to make a purchase, we receive a tiny commission from the seller at no additional cost to you. We only share products and services we have used, tested, and love ourselves!**