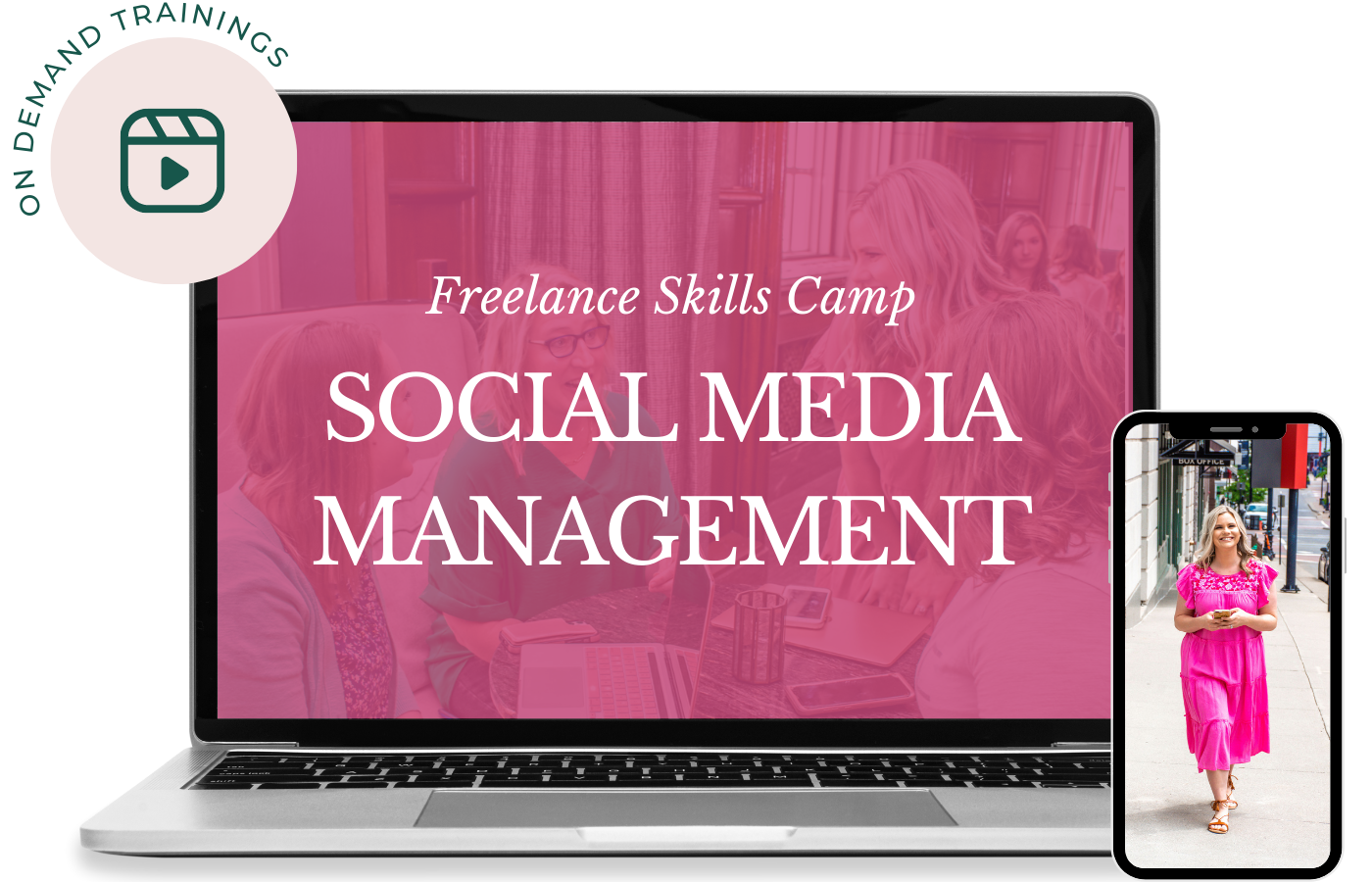 on demand freelance skills camp
Day 1: Social Media Management 101 + Strategy
Day 2: Skills Sharpener: Instagram Carousel Posts
Day 3: Skills Sharpener: Instagram Reels
Day 4: Skills Sharpener: Instagram Stories, Stand Alone Images, & Video Oh MY!
on demand freelance skills camp
Day 1: Email Inbox Management 101 + Customer Support
Day 2: KPI & Data Entry Management
Day 3: Social Media Posting + Engagement
Day 4: Podcast & PR Pitching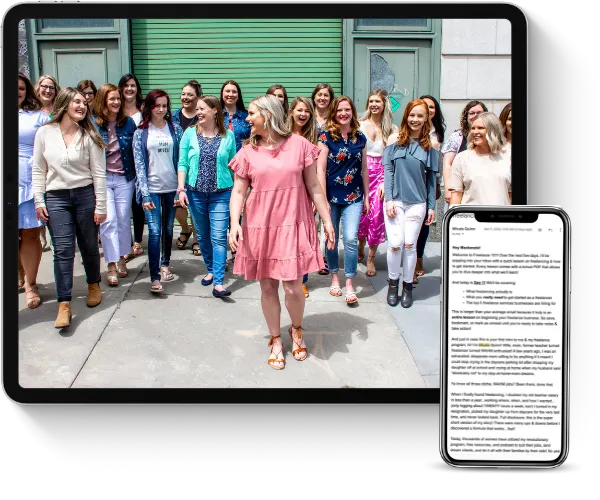 Learn how to how to get started freelancing & land your first client
This FREE crash course will teach you all about the freelance industry, so you can finally end the family vs. finances battle.
Your Freelance Skills Assessment
You already have a very valuable and profitable skill set that you can leverage into a freelance service that business owners will pay you good money for, even if you doubt yourself right now.
Uncover your freelance skillset
Learn how to get started with the knowledge and experience you already have!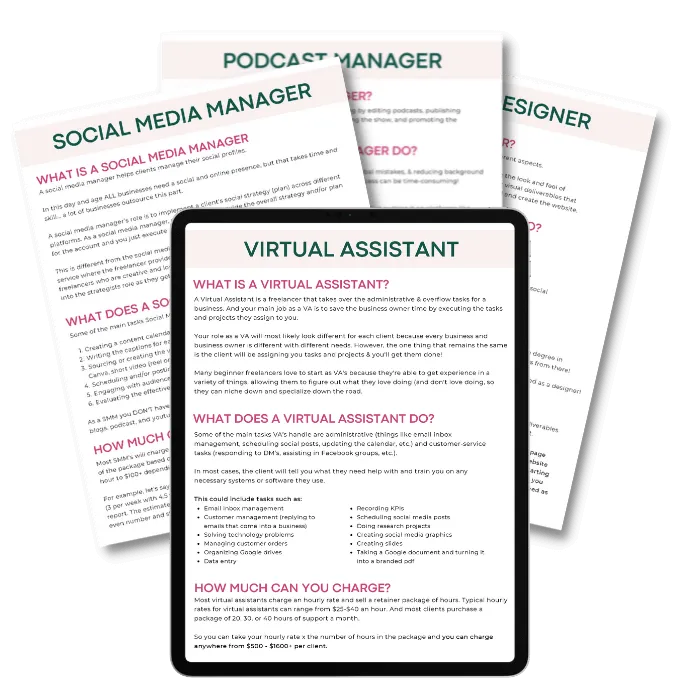 Find Your Freelance Service
Grab this cheat sheet for information on all the freelance services you can offer…starting today!
Launch Your Biz Checklist
Ready to launch your freelance business?! You need a solid business foundation first! Grab this checklist for the exact steps to build your freelance foundation.
Routes to Land Freelance Clients
Inside this guide, I'll cover the FIVE routes most freelancers use to find and land freelance clients!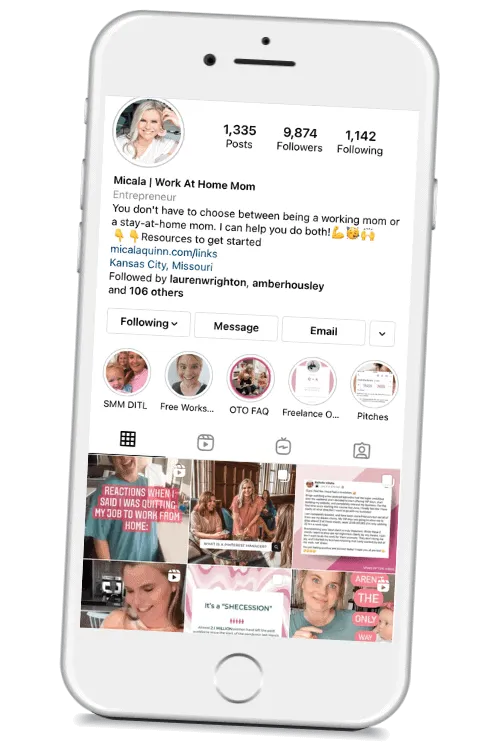 Go behind the scenes of life here at MQHQ to learn more about freelance life!
Receive exclusive freelance trainings
View our Day-in-the-Life series
Sneak a peek at OTO job leads each week
Each Monday a new episode drops with:
Tangible business advice & tips
The freelance news you need