EPISODE 134: SHOW NOTES
Can you imagine working 4 days per month and still hitting your income goals of $10k? Jordan Gill, operations consultant and founder of Systems Saved Me, is breaking down how she (and many others) are doing this with VIP days.
Jordan helps overworked one-woman shows become streamlined solopreneurs. Her jam is creating a cohesive operating system for managing your tasks, files and inbox.
In this episode, we cover what a VIP day is, what it can look like for different service providers, and how to know if this is for you! As Jordan explains, this is for both new and experience freelancers so tune in to get all the details on this type of offer.
Thanks for hanging out with us today! Head over to Instagram to connect with Jordan (@SystemsSavedMe) and I (@Micala.Quinn). Talk soon!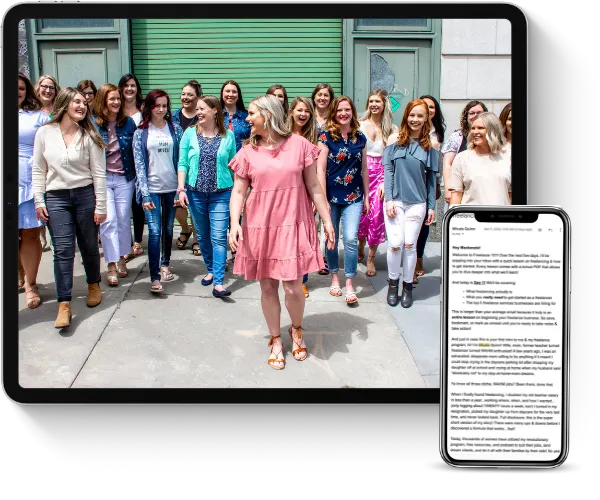 Learn how to earn $3K a month+ as a freelancer working less than 25 hours a week even if you think you have no experience.
This FREE crash course will teach you all about the freelance industry, so you can finally end the family vs. finances battle.
In this episode, we cover:
What a VIP day is,
How to adapt it to work for the service you provide, and
How to know if this is for you!
Resources and links mentioned in this episode:
**This post about vip days may contain affiliate links, which means if you click one of our affiliate links and decide to make a purchase, we receive a tiny commission from the seller at no additional cost to you. We only share products and services we have used, tested, and love ourselves!**