EPISODE 42: SHOW NOTES
Building a business is not easy but there is one thing that is crucial to succeed and that's a relentless mindset.
How do you stay relentless without spinning your wheels though? In this episode, I share how to evaluate your client process so you can start (or continue) landing clients!
Don't be intimidated by mistakes you may have made – we've all made them! After walking through the process I highlight, share where you need to improve in the facebook group – the Live Free Podcast Mastermind!
I so appreciate you spending part of your day with me. If you haven't, consider writing the show a review on Apple Podcasts! I'd love to hear what you're enjoying and what you think we could improve on. Thanks for listening!
**This post about having a relentless mindset may contain affiliate links, which means if you click one of our affiliate links and decide to make a purchase, we receive a tiny commission from the seller at no additional cost to you. We only share products and services we have used, tested, and love ourselves!**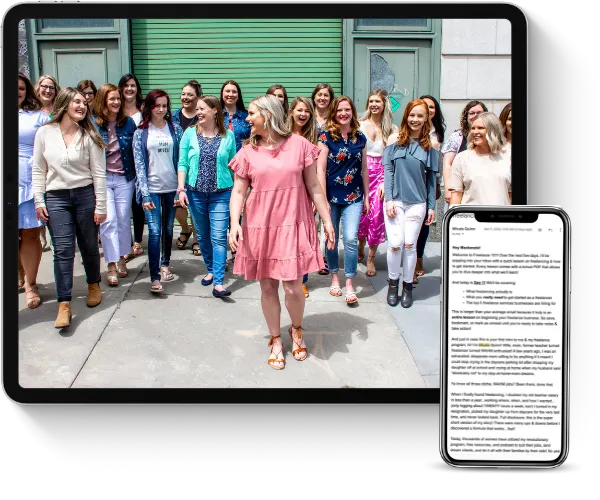 Learn how to earn $3K a month+ as a freelancer working less than 25 hours a week even if you think you have no experience.
This FREE crash course will teach you all about the freelance industry, so you can finally end the family vs. finances battle.
In this episode, we cover:
how to develop a relentless mindset – the smart way, and
why it's important to to evaluate your client process
Resources and links mentioned in this episode: