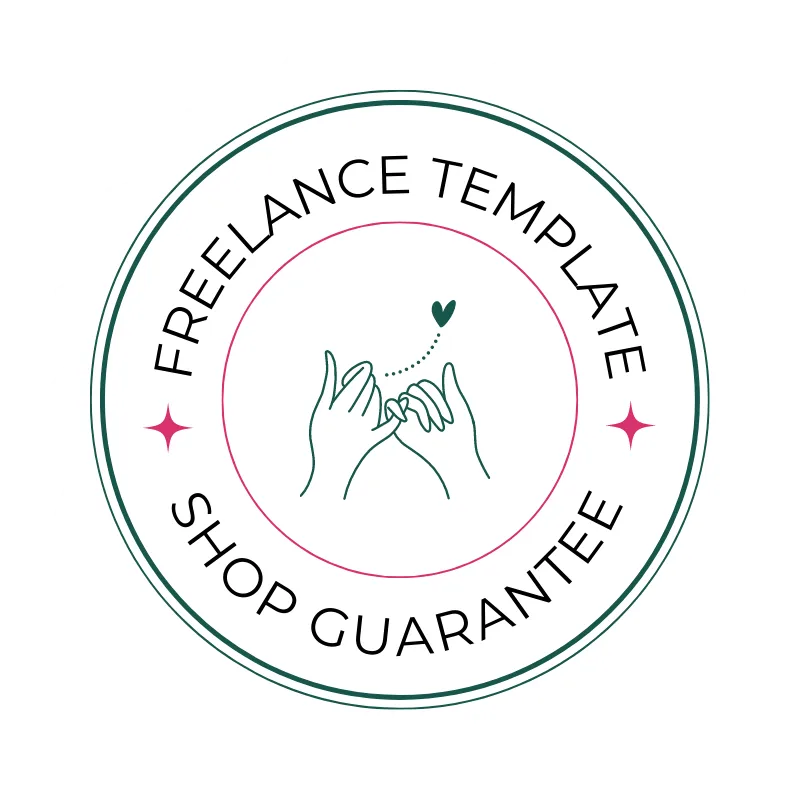 The Template Shop Guarantee
I know. We've all been burned by quick downloads that promise the world, right?!
Here at MQHQ, we under-promise and over-deliver on all our products. So if you don't love the first digital download you purchase from the Freelance Shop, let us know within seven days, and we will work with you to make it right. No matter what.
Please click here to view the full terms and conditions of your purchase.
Frequently Asked Questions