Ready to learn the sought-after social media management skills that business owners are hiring for right now, so you can skyrocket your freelance success?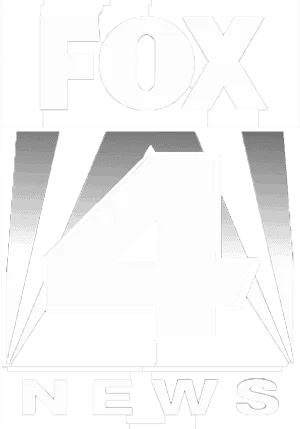 Wait, what's a social media manager?
A social media manager is a specialized freelancer who manages social media accounts for businesses. Social Media Managers create the overall plan for the accounts & then implement the plan. Social Media Managers may specialize in one platform (or even just one specific aspect of a platform -- like REELS) or offer services on multiple platforms! In addition to helping with the plan, they'll write captions, create graphics, make videos, post the content & analyze the effectiveness of the posts.
No matter if you're a newer freelancer, been freelancing for awhile now, or not even technically a freelancer yet, YOU can learn how to manage social media accounts & I can help you!
(& you can make GREAT money doing it too!)
Social Media Management is for YOU
Naturally creative.
Do you get a million ideas when a post from your favorite brand pops up on IG? Do you start to critique and rework posts and content business owners post online?
A talker.
So much of social media management is getting the audience of the business to talk back. If you're naturally a talker, creating engaging content will be a breeze for you!
Willing to learn.
Social Media changes every dang day. If you're willing to learn more about the platforms and prepared to stay up to date on industry trends, you're all set!
Wife, mom, & work-at-home mom test case.
Seven years ago, I was an exhausted, desperate mom willing to try anything if it meant I could stop crying in the daycare parking lot after dropping my daughter off at school and crying at home when my husband said "absolutely not" to my stay-at-home-mom dreams.
You know all those cliche, WAHM jobs? Been there, done that. Or at least...it felt like it as I desperately jumped from at-home baking biz to trying my hand at making hair bows (spoiler alert: it was a giant fail. And almost 8 years later my daughter still refuses to wear any accessory that actually….ya know...matches her outfit!)
When I finally found freelancing, I doubled my old teacher salary in less than a year (and slashed my work hours in half)...working where, when, and how I wanted. I turned in my resignation, picked my daughter Mclaren up from daycare for the very last time, and never looked back.
Seriously. That was one of the happiest days of my life & the best decision I ever could have made.
I didn't spend thousands of dollars on a flashy Website or invest in hundreds of training programs. Instead, I used the skills and experience I already had as a teacher to land clients — and ran their businesses as efficiently as I ran my classroom.
And now? I've taught thousands of women –- teachers, nurses, corporate managers, HR reps, and stay-at-home moms — how to replicate my success. This is real. And it's possible for anyone looking to end the family vs. finances battle.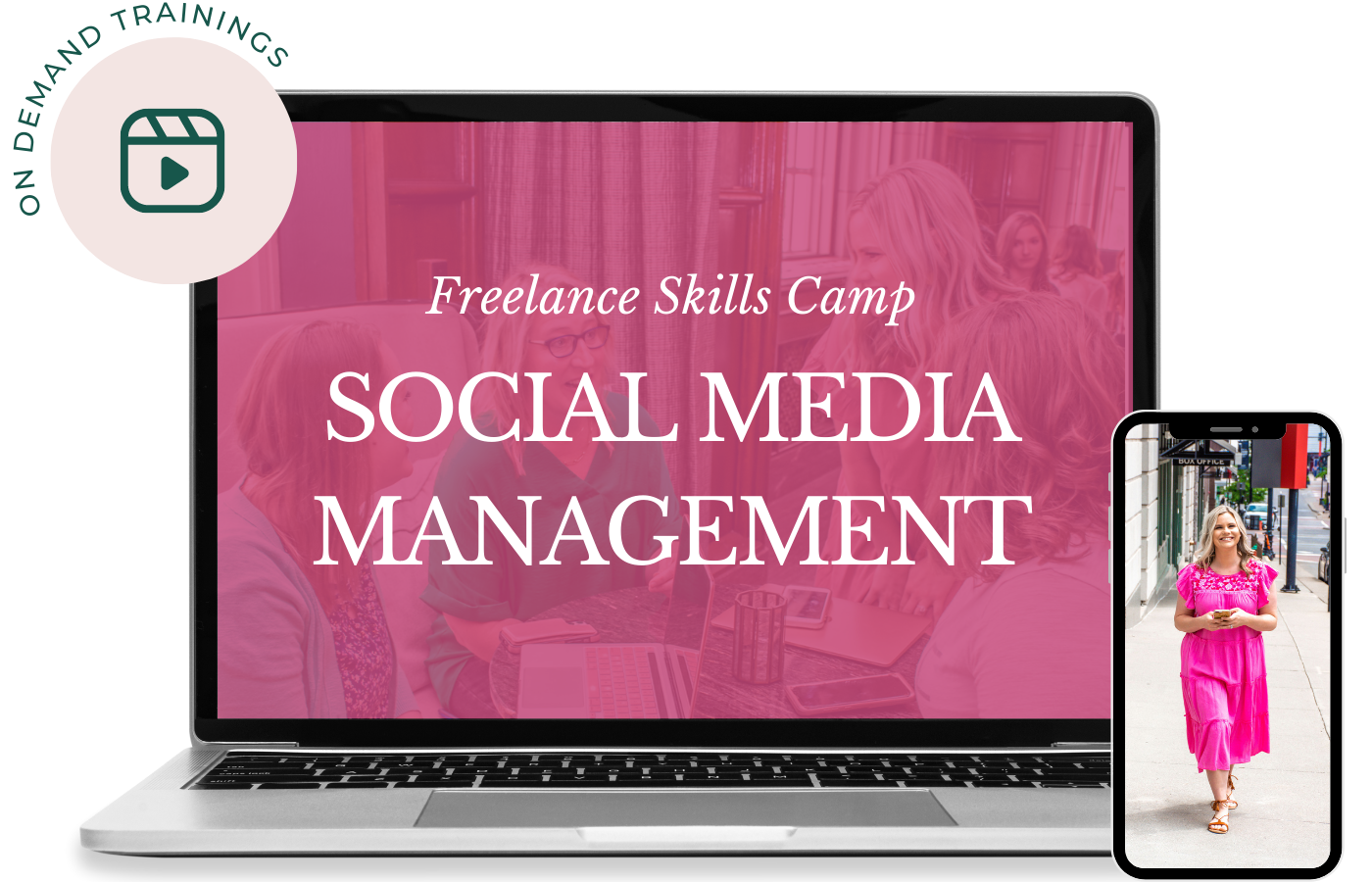 Learn the sought-after social media management skills that business owners are hiring for right now.
Why Social Media Management?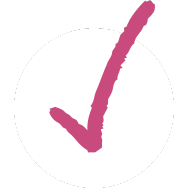 The demand for social media management is unlimited. Every business needs an active & engaging social media presence. There will never be a shortage of clients.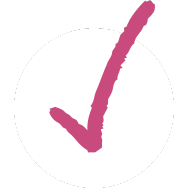 The stability & earning potential for social media managers is huge. Most social media managers work with their clients on a long-term ongoing basis. Once you land the client, as long as it remains a great working relationship for both of you, that's income you can count on each month.
Speaking of income, on the low side a basic social media package might be around $500 a month, on the higher end that can exceed $2500 a month. The minimum recommended starting out hourly rate for a SMM is $40-50. But keep in mind, most social media managers don't charge per hour, instead they offer a set price.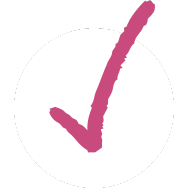 The flexibility. As a social media manager, you'll get to do the work on your own terms & time, plus it can be done from anywhere! As long as deadlines are met, clients don't care if you work in the early morning hours, late at night, or even only on the weekends.
Freelance Skills Camp: Social Media Management Week?
Social Media Management 101 + Strategy
Ready to learn how to take over a client's social media strategy + implementation? That's the goal of day 1. You'll leave with a clear understanding of how businesses use social media, what their goals are & how to achieve them, so you can create an effective strategy for any client! The going rate for JUST a social media strategy for any business ranges from $500 for a beginner to $2500+ for an expert. And that's JUST for the plan!
Come away from day 1 with:
The knowledge & expertise needed to knock the socks off any client with an effective social media strategy
How to evaluate what's working & refine what's not
Skills Sharpener: Instagram Carousel Posts
Every social media manager needs to know how to incorporate and create killer carousel posts for their clients & that's exactly what we'll cover on Day 2! I'll show you different ways to incorporate (& create) carousel posts for a variety of clients.
Come away from day 2 knowing:
The knowledge needed to create binge-worthy carousel posts
How to become a "know-it-all" in your client's niche so you can continue to position them as an expert in their social media
How to write social media captions that sounds like it was written by your clients (but wasn't)
Skills Sharpener: Instagram Reels
You can't manage a healthy IG account without including reels! Day 3 is ALL about creating reels for your clients.
Come away from day 3 knowing:
The different types of reels to create for your clients + why
The recipe for viral potential reels
My best tip + tool to boost engagement + save you endless hours
How to create the reels without being there in person to video your clients OR star in the reels yourself
Skills Sharpener: Instagram Stories, Stand Alone Images, & Video Oh MY!
It's time to get out of your head and get started. During day 4, you'll unlock the exact business plan I used (and perfected!) to work less and make more! The included 10-page guide will walk you through how to define your income goals, earning potential, available time to work on your business, and your timeline to finally leave your 9-5 forever!
Come away from day 4 knowing:
How to use Instagram stories to accentuate what you're doing on the feed
When & why to use single images + long form video content
Where to go to stay up-to date on trends, changes + best practices
Frequently Asked Questions