EPISODE 138: SHOW NOTES
Have you heard someone somewhere on the internet say, "Charge your worth!" and you thought, "Ok! But what does that mean….." Well in this episode, I am sharing how you can price your services with confidence and get away from associating your prices with your self worth.
Pricing is one of the hardest parts of running a business! But don't worry, after you hear the 6 tips I share in this episode you'll be much more prepared and confident in your pricing.
Thanks for spending time with me today. Let's chat more about pricing over on Instagram! Chat soon!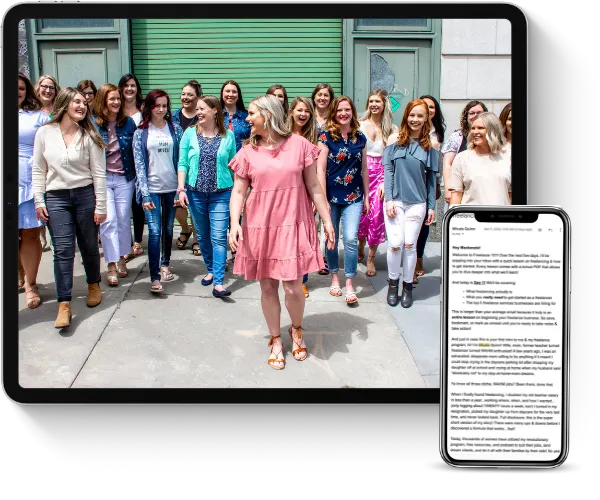 Learn how to earn $3K a month+ as a freelancer working less than 25 hours a week even if you think you have no experience.
This FREE crash course will teach you all about the freelance industry, so you can finally end the family vs. finances battle.
In this episode, we cover:
What to do instead of "charging your worth,"
How to price your services as a beginner,
Why your prices should continue to change, and
How to feel confident in your prices at any stage of business
Resources and links mentioned in this episode:
Are you in the Live Free Podcast Mastermind fb group? Join us here!
You can listen to my episode with Sarah Noked here!
Don't miss my last episode with Racheal Cook on how to scale without facing burnout
**This post on price your services may contain affiliate links, which means if you click one of our affiliate links and decide to make a purchase, we receive a tiny commission from the seller at no additional cost to you. We only share products and services we have used, tested, and love ourselves!**