EPISODE 55: SHOW NOTES
I don't know about you but one thing I have had to consistently work on (since starting my business) is my MINDSET!
And now looking back, I see the power my mindset has had on my business' growth. But don't get me wrong, my mindset didn't change magically! It was after reading multiple personal development books including, The Happiness Advantage by Shawn Achor.
On this episode, I asked my friend Monika Whitmore to talk to us about positive thinking and how we can start shifting our mindset to grow our businesses! Monika is an Emotional Wellness Coach and the work she does with her clients emphasizes mindset, mindfulness, and the power we each hold to create joyful life experiences.
Monika shares why our brains tend to go negative and how to break a negative thought pattern. You won't want to miss her wise words!
Thanks for listening! Come share your takeaways from this episode in the Live Free Podcast Mastermind.
**This post about a positive mindset may contain affiliate links, which means if you click one of our affiliate links and decide to make a purchase, we receive a tiny commission from the seller at no additional cost to you. We only share products and services we have used, tested, and love ourselves!**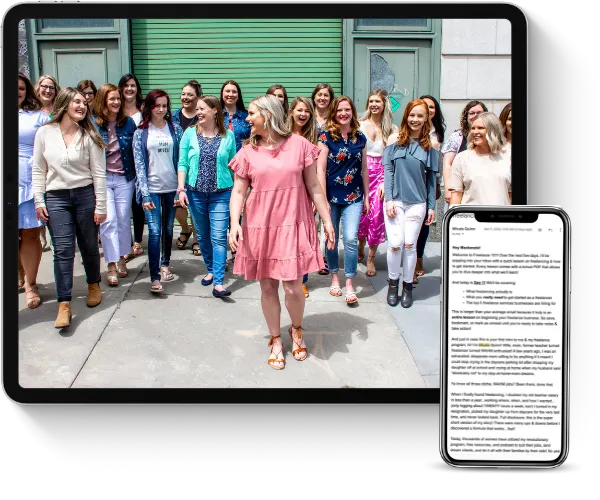 Learn how to earn $3K a month+ as a freelancer working less than 25 hours a week even if you think you have no experience.
This FREE crash course will teach you all about the freelance industry, so you can finally end the family vs. finances battle.
In this episode, we cover:
why our brains tend to go negative,
how to stop a negative thought pattern, and
one daily habit to implement to harness the power of your thoughts
Resources and links mentioned in this episode: