EPISODE 32: SHOW NOTES
What if I told you there was enough work online for us all to be successful Virtual Assistants, Social Media Managers, and/or Graphic Designers?
It's true! The opportunities in freelancing are growing and in this episode, I cover the crazy stats!
You can check them out here!
This is a great article to show that person who may not believe in the opportunity that freelancing is.
If you're new, check out my free resources here! Grab what you need and head over to the Live Free Mastermind Facebook group with all your questions!
**This post about freelancing may contain affiliate links, which means if you click one of our affiliate links and decide to make a purchase, we receive a tiny commission from the seller at no additional cost to you. We only share products and services we have used, tested, and love ourselves!**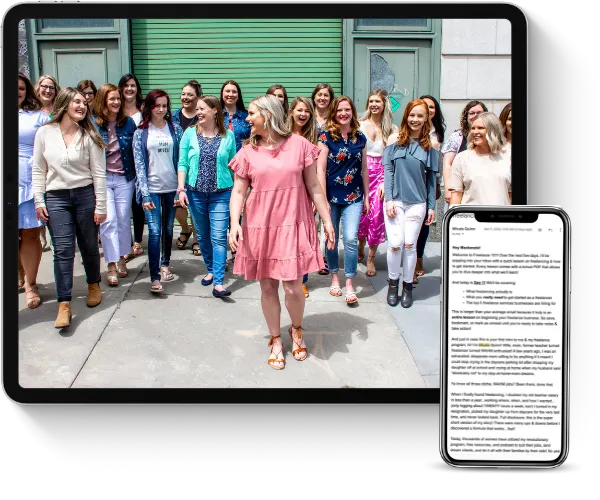 Learn how to earn $3K a month+ as a freelancer working less than 25 hours a week even if you think you have no experience.
This FREE crash course will teach you all about the freelance industry, so you can finally end the family vs. finances battle.
In this episode, we cover:
How freelancing has grown since 2014, and
Where to go to get started as a freelancer
Resources and links mentioned in this episode:
Sign up for my course here!