EPISODE 162: SHOW NOTES
What do you do when you aren't getting any responses when pitching yourself to potential clients? In this episode I am sharing how to troubleshoot this problem so you can start getting responses!
You'll learn the essential pieces to a pitch email, how to identify what's not working (using data!), and how you can continue to tweak your pitching process so you can land more clients. This is a 2-part episode and in this first part, we are talking about what to do if you aren't getting responses when you respond to a job posting or job lead. Don't miss part 2 where I'll cover the same topic but when you cold pitch a potential client!
I can't wait to chat with you over in the Live Free Mastermind Fb group – join me there! Thanks for listening!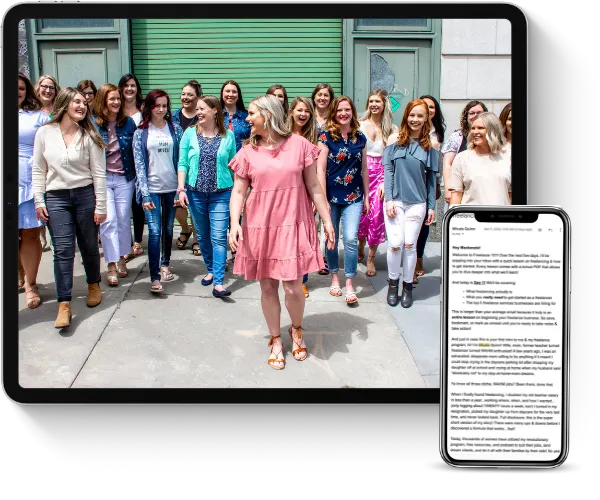 Learn how to earn $3K a month+ as a freelancer working less than 25 hours a week even if you think you have no experience.
This FREE crash course will teach you all about the freelance industry, so you can finally end the family vs. finances battle.
In this episode, we cover:
What to do if you aren't getting responses when pitching yourself to job leads,
How to look at your pitch and identify what could be going wrong,
My favorite tool to track how well an email pitch is received, and
How to tweak your pitching process based on the feedback you're getting
Resources and links mentioned in this episode:
**This post about responses when pitching may contain affiliate links, which means if you click one of our affiliate links and decide to make a purchase, we receive a tiny commission from the seller at no additional cost to you. We only share products and services we have used, tested, and love ourselves!**