EPISODE 64: SHOW NOTES
Have you heard the phrase, when you market to everyone you, you market to no one? Today we're diving into niching down on your ideal client so you can land clients you love working with and who love working with you!
Having a broad ideal client may seem smart, but it was one of the biggest mistakes I made early on in my freelancing days. Check out episode 44 on the 6 mistakes I made when starting my freelance business.
In this episode, I walk you through questions to help you get really clear on who you want to work with. This episode is great if you're starting out but if you're scaling your biz, you need to revisit this too!
Listen to this episode, spend 30 mins brainstorming, and then go for it! Don't skip this step but don't get stuck here either. Screenshot this episode, add it to your ig stories and tag your ideal client – you just don't know what could happen!
I can't wait to hear what you decide on. Thanks for hanging out with me today! If you liked this episode, let me know in a review on Apple Podcasts. Talk to you soon!
**This post about niching down your ideal client may contain affiliate links, which means if you click one of our affiliate links and decide to make a purchase, we receive a tiny commission from the seller at no additional cost to you. We only share products and services we have used, tested, and love ourselves!**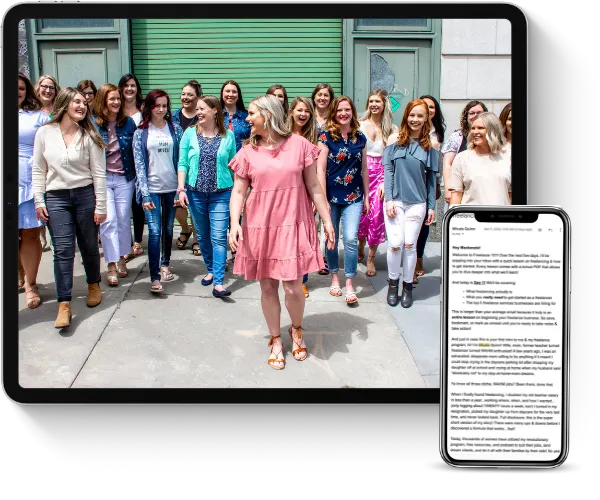 Learn how to earn $3K a month+ as a freelancer working less than 25 hours a week even if you think you have no experience.
This FREE crash course will teach you all about the freelance industry, so you can finally end the family vs. finances battle.
In this episode, we cover:
why having a broad ideal client is keeping you from landing clients,
whether or not you should go after new business owners when your new, and
a new way to uncover your ideal client!
Resources and links mentioned in this episode: