EPISODE 123: SHOW NOTES
Do you feel like you need to know more to start or scale your freelance business? After talking with many of you I've learned that the idea of needing to learn more, do more, or be more is exactly what is keeping you from starting or going to the next level in your business.
So in this episode of the Live Free Podcast, I am giving you a big dose of motivation and inspiration to go after your big dreams by starting with what you have and where you're at today.
We are covering how to choose your service when you don't think you have any skills and how to handle imposter syndrome or that thought in your head that says, "Why would they hire me?!" Plus, I also share why business owners choose beginners over experts.
Thanks for hanging out with me today! DM with your questions or send me an email at hello(at)micalaquinn.com! I'm here to help.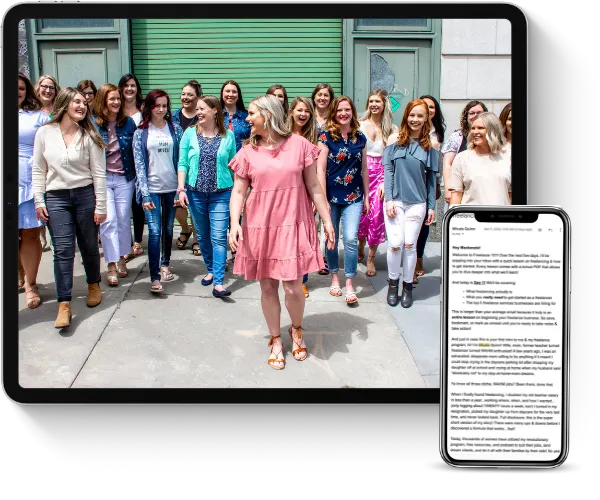 Learn how to earn $3K a month+ as a freelancer working less than 25 hours a week even if you think you have no experience.
This FREE crash course will teach you all about the freelance industry, so you can finally end the family vs. finances battle.
In this episode, we cover:
How to choose your service when you don't think you have any skills,
What to do about imposter syndrome or that thought in your head that says, "Why would they hire me?!" and
Why and when business owners choose beginners over experts and vice versa
Resources and links mentioned in this episode:
**This post about what you need to start a freelance business may contain affiliate links, which means if you click one of our affiliate links and decide to make a purchase, we receive a tiny commission from the seller at no additional cost to you. We only share products and services we have used, tested, and love ourselves!**