EPISODE 75: SHOW NOTES
Get excited because in this episode I'm chatting with Jaclyn Mellone about the limiting beliefs and mindset blocks that keep freelancers stuck! Jaclyn helps experts exponentially grow their business by becoming the Go-To Authority in their space. She is a coach, strategist, Keynote speaker, mama, guac lover, and host of the Go-To Gal podcast!
Not only does Jaclyn give us tangible strategies to get past these mindset blocks, we also cover how your mindset (and identity!) has to change each time you take your business to another level. Stayed tuned for the end where Jaclyn gives us two things you can do today to start building authority!
Thanks for listening! Go sign up for my upcoming workshop at www.MicalaQuinn.com/workshop and head over to the Live Free Podcast Mastermind fb group to share your biggest takeaway from this episode. I love hearing your takeaways! Thanks again and I'll talk to you soon!
**This post about limiting beliefs and mindset blocks may contain affiliate links, which means if you click one of our affiliate links and decide to make a purchase, we receive a tiny commission from the seller at no additional cost to you. We only share products and services we have used, tested, and love ourselves!**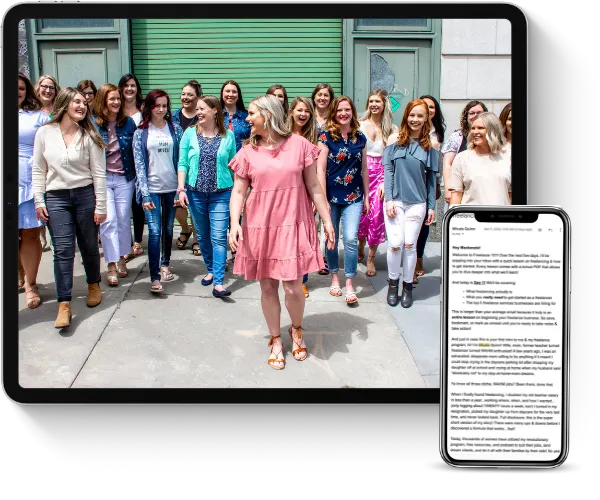 Learn how to earn $3K a month+ as a freelancer working less than 25 hours a week even if you think you have no experience.
This FREE crash course will teach you all about the freelance industry, so you can finally end the family vs. finances battle.
In this episode, we cover:
how to stop the "what if" spiral,
what mindset blocks and limiting beliefs you may run into when starting out and scaling, and
how you can start building authority TODAY – sign up for Help A Reporter Out (HARO) here!
Resources and links mentioned in this episode: