EPISODE 28: SHOW NOTES
Starting meaningful conversations with your family just got a lot easier thanks to today's guest, Jennifer Zumbiel, creator of Togather Moments!
I can't wait for you guys to meet Jennifer! She is a mom with a passion to turn dinnertime into a time of togetherness and in this episode, she inspires us to connect with our family members in both the big and small moments.
I want dinnertime to be a time of connection with lots of laughter and conversation and although my kids are young, I can't wait to try Jennifer's game out!
Find it at TogatherMoments.com and share with us how it helps your family!
**This post about how to start meaningful conversations may contain affiliate links, which means if you click one of our affiliate links and decide to make a purchase, we receive a tiny commission from the seller at no additional cost to you. We only share products and services we have used, tested, and love ourselves!**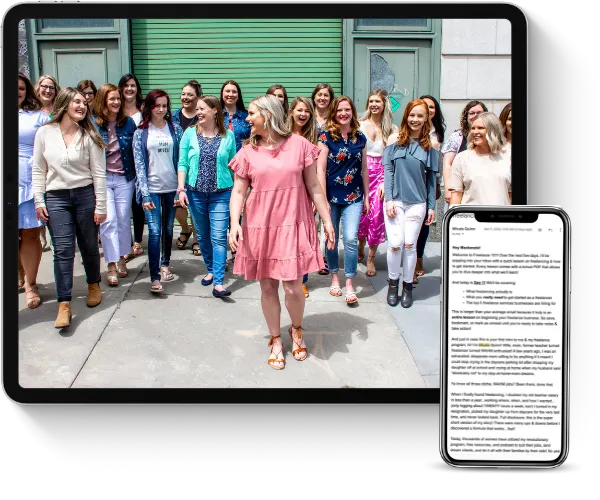 Learn how to earn $3K a month+ as a freelancer working less than 25 hours a week even if you think you have no experience.
This FREE crash course will teach you all about the freelance industry, so you can finally end the family vs. finances battle.
In this episode, we cover:
what gets in the way of meaningful conversations with our families
tips to start conversations with toddlers and older kids
the importance of building communication skills in your young kids
Resources and links mentioned in this episode: