EPISODE 14: SHOW NOTES
Today you are going to meet Jennifer Elia. She is a mom of many talents and I cannot wait to introduce you to her!
Jennifer is a homeschooling mama, a freelance mama, and now working on developing resources and tools to help moms who want to homeschool their kiddos, make that happen.
She shares with us in this episode how those both intersect, but then we really dive into how homeschooling is a lifestyle that is dedicated to education and building family bonds, but how people who maybe don't plan on homeschooling can still incorporate this philosophy into their families!
**This post may contain affiliate links, which means if you click one of our affiliate links and decide to make a purchase, we receive a tiny commission from the seller at no additional cost to you. We only share products and services we have used, tested, and love ourselves!**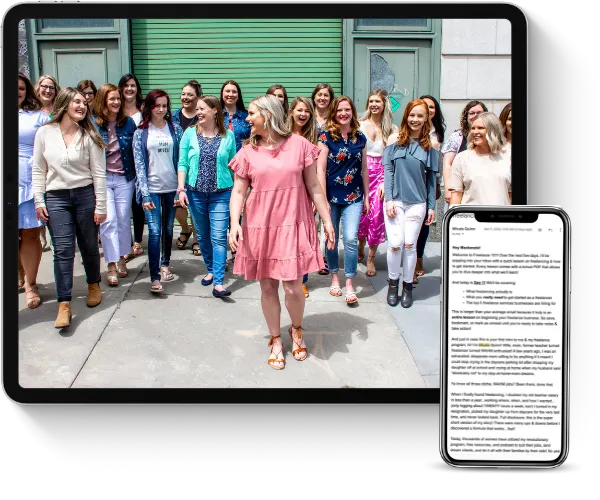 Learn how to earn $3K a month+ as a freelancer working less than 25 hours a week even if you think you have no experience.
This FREE crash course will teach you all about the freelance industry, so you can finally end the family vs. finances battle.
Meet Jennifer
Jennifer Elia is a Homeschool Mentor, Curriculum Creator, and blogger. She is married with four children whom she homeschools. Jennifer loves to write, craft, and garden; and dreams of one day taking a trip on the Orient Express.
What we chat about in this episode:
How she got started homeschooling
How homeschooling lead to freelancing
How she fits working while homeschooling
Tips or strategies for parents to incorporate learning in the day to day
Resources and links mentioned in this episode: