EPISODE 101: SHOW NOTES
You guys have been asking questions on leveraging LinkedIn to land clients and there is no one better to talk on this topic but my guest today, Yael Bendahan!
Yael Bendahan is a busy mom of 4 boys 10 and under (and another baby on the way) and a digital marketing strategist and coach. She is passionate about helping women and especially moms build businesses that support their lives. Not the other way around!
In this episode, Yael shares how she leverages LinkedIn to connect with and land 6 figure businesses and why you need to be on LinkedIn as well! We cover how to get started on LinkedIn, how to optimize your profile, and how to effectively connect with businesses.
Check out Yael's mini-course on LinkedIn here. If you enjoyed this episode, don't forget to share it with a friend or fellow mama! Thanks for listening and talk to you soon!
**This post about leveraging linkedin may contain affiliate links, which means if you click one of our affiliate links and decide to make a purchase, we receive a tiny commission from the seller at no additional cost to you. We only share products and services we have used, tested, and love ourselves!**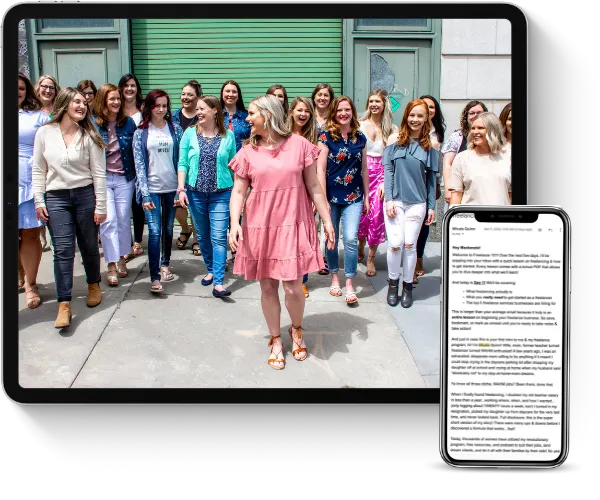 Learn how to earn $3K a month+ as a freelancer working less than 25 hours a week even if you think you have no experience.
This FREE crash course will teach you all about the freelance industry, so you can finally end the family vs. finances battle.
In this episode, we cover:
How Yael leverages LinkedIn to connect with and land 6 figure business,
Why you need to be on LinkedIn as a service-provider, and
How to get started on LinkedIn
Resources and links mentioned in this episode: