EPISODE 163: SHOW NOTES
It's too often that I hear from you that your employer isn't being fair because of your pregnancy, your need to breastfeed, or pick your kids up from daycare when they're sick! For that reason we brought attorney Emily Kearney on the show to discuss the laws that protect us while pregnant and postpartum and what to do if you run into any problems in the workplace.
Emily is a business law attorney and she covers both federal laws and those in the state the she practices (California) plus what you can expect from your state when it comes to your rights.
Thanks for listening today! If you have further questions, head over to Emily's website! Also, come connect with other moms starting a freelance business so they can live and mother on their own terms over in the Live Free Podcast Mastermind fb group! Talk to you there.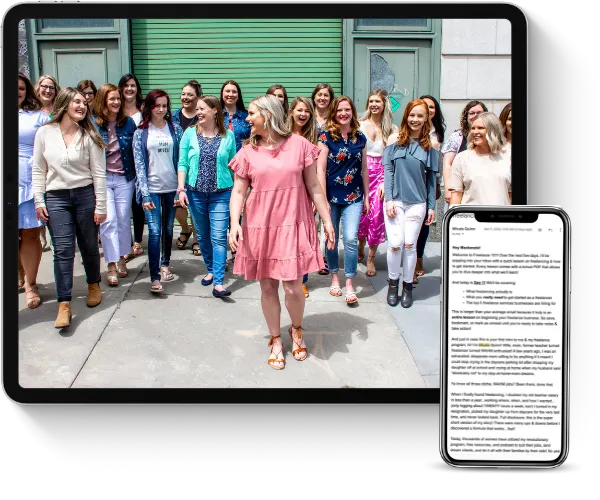 Learn how to earn $3K a month+ as a freelancer working less than 25 hours a week even if you think you have no experience.
This FREE crash course will teach you all about the freelance industry, so you can finally end the family vs. finances battle.
In this episode, we cover:
The laws that protect us while pregnant and postpartum
What federal protection we have to breastfeed,
How we can utilize our workplace benefits to care for our children when their sick, and
What to do if you run into any problems in the workplace
Resources and links mentioned in this episode:
**This post about laws that protect may contain affiliate links, which means if you click one of our affiliate links and decide to make a purchase, we receive a tiny commission from the seller at no additional cost to you. We only share products and services we have used, tested, and love ourselves!**