EPISODE 53: SHOW NOTES
If you're wondering what you need to do launch a profitable freelance business, you've come to the right place!
In this episode, I'm walking you through the 7 steps to launch a freelance business! I lay it all out on the table so you can start TODAY either following the DIY route or by joining my program, Overwhelmed to Overbooked!
Regardless of which route you choose to start your business, I'd love to know what your goals are and how I can help you get there! Head over to the Live Free Podcast Mastermind to share your goals with me and the rest of the community!
Don't forget to grab the free guide that walks through the 7 steps discussed in this episode HERE. Thank you so much for spending part of your day with me. I can't wait to talk soon!
**This post about the 7 steps to launch a freelance business may contain affiliate links, which means if you click one of our affiliate links and decide to make a purchase, we receive a tiny commission from the seller at no additional cost to you. We only share products and services we have used, tested, and love ourselves!**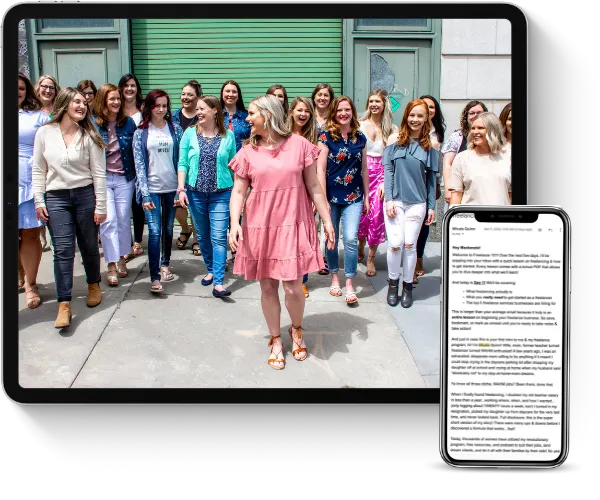 Learn how to earn $3K a month+ as a freelancer working less than 25 hours a week even if you think you have no experience.
This FREE crash course will teach you all about the freelance industry, so you can finally end the family vs. finances battle.
In this episode, we cover:
the exact order of steps you need to take to launch a profitable freelance business,
the step that when skipped, will slow you down, and
what to focus on (and not focus on) when you're first starting out!
Resources and links mentioned in this episode: