EPISODE 133: SHOW NOTES
Ready to land your first or next client in 30 days? In this episode I share two done-for-you strategies to land clients! These strategies take consistency but are simple and most importantly, proven!
I'm covering the strategies I teach on landing clients in Facebook groups and by cold pitching. You will also learn why you should network in less groups and how to fill your 30 mins of networking time per day.
Listen in (with pen & paper!) so you can get to work landing clients! My program, Overwhelmed to Overbooked, is opening Sept 16-18 and I want you to see you inside. Either way, take the strategies you learn in this episode and run with them. Post your questions in the Live Free Podcast Mastermind facebook group. Talk to you there!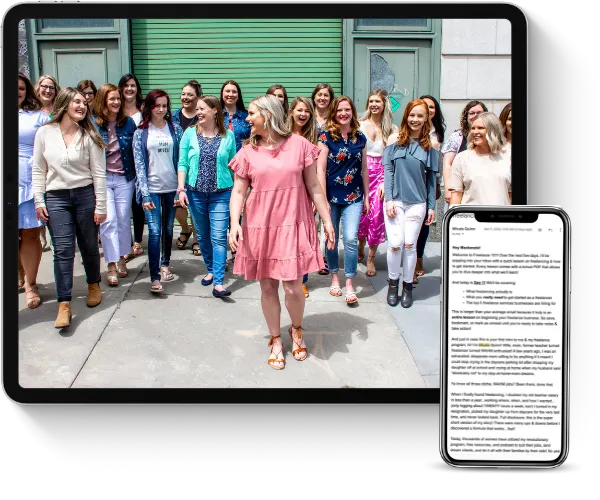 Learn how to earn $3K a month+ as a freelancer working less than 25 hours a week even if you think you have no experience.
This FREE crash course will teach you all about the freelance industry, so you can finally end the family vs. finances battle.
In this episode, we cover:
The strategies (in detail!) to land clients in Facebook groups and by cold pitching,
Why you should network in less groups and,
How to fill your 30 mins of networking time per day
Resources and links mentioned in this episode:
**This post about landing your next client in 30 days may contain affiliate links, which means if you click one of our affiliate links and decide to make a purchase, we receive a tiny commission from the seller at no additional cost to you. We only share products and services we have used, tested, and love ourselves!**