EPISODE 119: SHOW NOTES
With the relaunch of Overwhelmed to Overbooked this week, I've been getting a lot of great questions on how to land your first client, what to expect if you're a beginner, and if there really are enough freelance jobs out there!
In this episode, I'm diving into each of those questions plus more! So if you're just starting your business or considering starting a freelance business, this episode is going to answer a lot of your first questions!
And just so you know…Overwhelmed to Overbooked is officially reopening- TODAY Monday June 15 and will be open through Friday June 19th at midnight! Do not miss out on your opportunity to enroll!
If you aren't in the free Facebook group, join here! Thanks for spending time with me today and I'll chat with you there!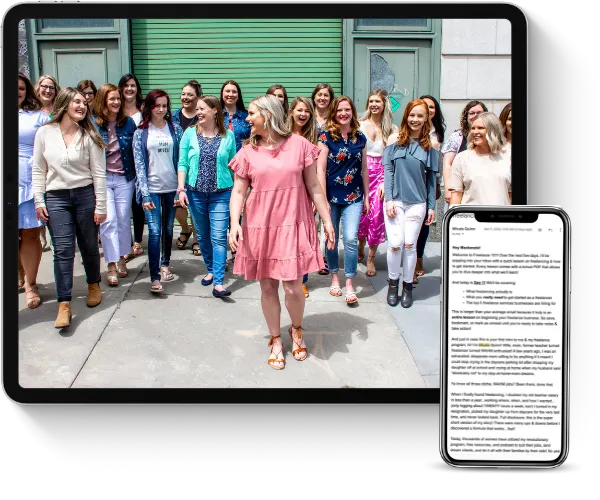 Learn how to earn $3K a month+ as a freelancer working less than 25 hours a week even if you think you have no experience.
This FREE crash course will teach you all about the freelance industry, so you can finally end the family vs. finances battle.
In this episode, we cover:
How to land your first client as a freelancer,
What to expect out of freelancing if you're a beginner,
If there really are enough freelance jobs out there, and more!
Resources and links mentioned in this episode:
Listen to episode 76 where I answer the 4 questions you may have before joining Overwhelmed to Overbooked!
Overwhelmed to Overbooked is open! Go HERE to join the most comprehensive program for starting, launching, and growing a profitable freelance business!
**This post about how to land your first client today may contain affiliate links, which means if you click one of our affiliate links and decide to make a purchase, we receive a tiny commission from the seller at no additional cost to you. We only share products and services we have used, tested, and love ourselves!**