EPISODE 97: SHOW NOTES
The day her husband said "I'm missing everything" was the day Tonya Dalton decided to take life into her own hands, start a business, and bring her husband home from a job that kept him away weeks at a time. In this episode, I interview Tonya on starting that business with babies in her lap, the many pivots she has taken since then, and what lead her to writing her book, Joy Of Missing Out.
Tonya walks us through how to determine our "North Star," why discovery happens in the midst of trying, and how to bring your kids into your business at any age.
Learn more about Tonya at her website and check out her book here! If you enjoyed this episode, don't forget to share it with a friend or fellow mama! Thanks for listening and talk to you soon!
**This post about the joy of missing out may contain affiliate links, which means if you click one of our affiliate links and decide to make a purchase, we receive a tiny commission from the seller at no additional cost to you. We only share products and services we have used, tested, and love ourselves!**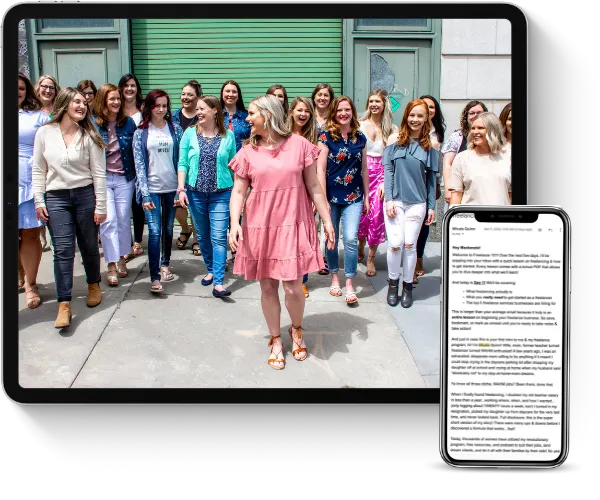 Learn how to earn $3K a month+ as a freelancer working less than 25 hours a week even if you think you have no experience.
This FREE crash course will teach you all about the freelance industry, so you can finally end the family vs. finances battle.
In this episode, we cover:
How to determine your "North Star,"
Why discovery happens in the midst of trying, and
When it's time to start, even if you don't know everything and aren't prepared
Resources and links mentioned in this episode: