EPISODE 27: SHOW NOTES
What does your ideal day look like as a WAHM?
Visualizing and planning your ideal work-life balance helps you set goals and keeps you motivated to get there!
In this episode, Micala walks you through the 5 steps to plan your ideal day as a WAHM! This is not an exercise you want to skip. Think through these steps to start planning your ideal day!
Step 1: What does your schedule look like now? What do you love about it? What do you not love?
Step 2: What do you want your life to look like? How do you want to feel?
Step 3: How many hours do you want to work a week? Do you want to work part-time? Full-time?
Step 4: How much do you want to make? What is your income goal? How much do you need to make to quit your full-time job? (if that's your goal)
Step 5: Sketch out what you want your day-to-day to look like!
Let us know what YOUR ideal day looks like over in the Live Free, Mama FB group! We want to cheer you on as you make it happen!
Visualizing and planning can be fun but don't stop there! If you need help determining your next business step, check out my free resources or email me at [email protected]!
**This post about how to replace your full-time income may contain affiliate links, which means if you click one of our affiliate links and decide to make a purchase, we receive a tiny commission from the seller at no additional cost to you. We only share products and services we have used, tested, and love ourselves!**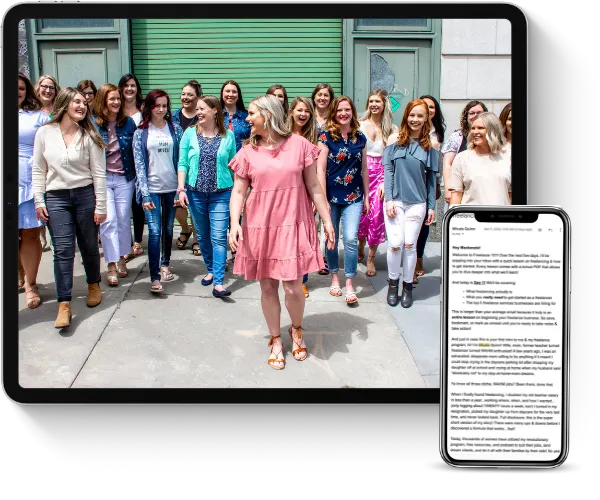 Learn how to earn $3K a month+ as a freelancer working less than 25 hours a week even if you think you have no experience.
This FREE crash course will teach you all about the freelance industry, so you can finally end the family vs. finances battle.
In this episode, we cover:
the 5 steps to start planning your ideal day
why many skip this step and why you shouldn't!
Resources and links mentioned in this episode: