EPISODE 136: SHOW NOTES
Is a lack of confidence as a beginner holding you back from starting a freelance business? I get it. I haven't always been a confident person but now I know that confidence is an area you can nurture.
In this episode I am sharing 5 strategies to increase your confidence as a beginner. Use these strategies to launch your business and reach the goals you've set for yourself and your family!
I am covering the MANY benefits of doing free work, how to use your portfolio to increase your confidence, and what to do when you need to instantly boost your confidence.
Thanks for spending time with me today! If this episode was helpful to you, let me know on Instagram (@Micala.Quinn) by sharing a screenshot of you listening! You can learn more about my program, Overwhelmed to Overbooked, HERE. Talk soon!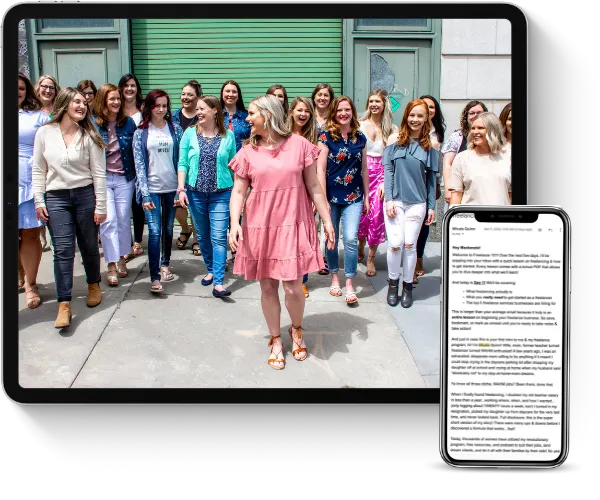 Learn how to earn $3K a month+ as a freelancer working less than 25 hours a week even if you think you have no experience.
This FREE crash course will teach you all about the freelance industry, so you can finally end the family vs. finances battle.
In this episode, we cover:
The MANY benefits of doing free/testimonial work,
Why feeling a lack of confidence is normal,
How to use your portfolio to increase your confidence, and
What to do when you need to instantly boost your confidence
Resources and links mentioned in this episode:
**This post on confidence as a beginner may contain affiliate links, which means if you click one of our affiliate links and decide to make a purchase, we receive a tiny commission from the seller at no additional cost to you. We only share products and services we have used, tested, and love ourselves!**