As a business grows, it typically needs more support to function. A growing position within a business that freelancers can help with is a virtual office manager.
What exactly is a virtual office manager, and how can you become one? What background do you need? And how do you find virtual office manager clients? Read on to learn more about this opportunity within the freelance space!
What is a Virtual Office Manager?
Virtual office managers help business owners manage the back end of the business, but they do it virtually, which cuts the extra cost of hiring a full-time employee to do the same job.
Virtual Office Manager Services
The tasks a virtual office manager does are usually administrative support like calendar management and email or inbox management, they can help manage office supplies, schedule appointments, and even do some bookkeeping, may help with data entry, answering the phone, or chat support.
What Training Do I Need to Become a Virtual Office Manager?
You can become a virtual office manager without training or degrees. Listen to Episode 123 of the Live Free Podcast: What You Need to Start and Scale a Freelance Business. In this episode, you will learn how to choose the service you want to offer. You will learn how to deal with imposter syndrome telling you that you don't have the skills.
Certification
You do not need certification to become a virtual office manager. If you find and decide to take a training, it can help you find and land clients faster and at higher rates but is not necessary to find and land clients. Remember, many clients care about results over certifications!
Can A Virtual Office Manager Work Remotely?
Yes! One of the best parts of it is they work remotely. So, you can work flexibly on your schedule and from the comfort of your home!
Depending on the tasks a business owner needs help with, they may need support during specific times of the day. That should be communicated and agreed upon before determining whether to work together.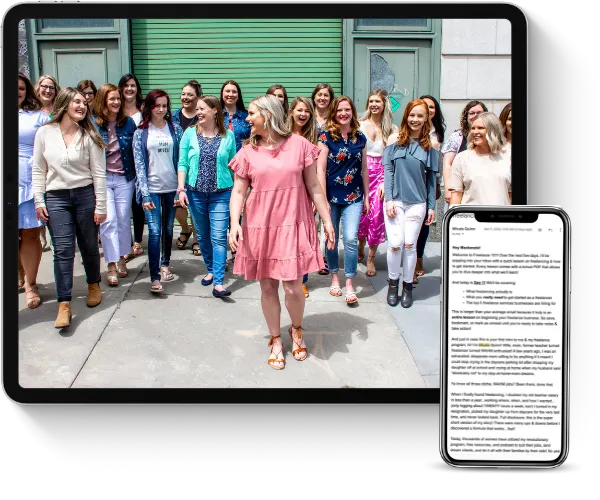 Learn how to earn $3K a month+ as a freelancer working less than 25 hours a week even if you think you have no experience.
This FREE crash course will teach you all about the freelance industry, so you can finally end the family vs. finances battle.
How Can I Find Clients as a Virtual Office Manager?
You can find clients as a virtual office manager using these routes.
Facebook groups
Personal network
Direct outreach
Online job boards
Current employer
Referrals
Marketing on social media
Facebook groups
There are many types of Facebook groups, and you can find the ones your ideal client is handing out. Join them, and become part of the conversation to become known in these spaces for what you do.
Personal network
Make a list of the people in your circle who either have a business or are connected to a business and reach out to them. Another way you can use your personal network is by letting your friends and family and those around you know about your business. Tell them what you are doing, they may know someone who needs help or may even need help themselves!
Direct outreach
This is directly reaching out to businesses that you would love to work with and pitching them. You find a need that you can fill and reach out to them and pitch yourself. This consists of a very personalized email that is tailored to that specific client.
Online job boards
I have a job board for the Live Free Academy community. This is where potential clients post the things they are needing help with and you reach out.
Current employer
You could reach out to your current employer and ask if there is any capacity for you to move into a freelancing independent contractor role within their company.
Referrals
Once you start landing clients, your client may refer you to other people, or you may be referred by other freelancers when you are known in a certain space.
Marketing on social media
This is a higher-level way to go about landing clients once you are more established and know what type of clients you want to work with, and who you are marketing to.
Episode 228 of The Live Free Podcast goes more in-depth about these methods of finding clients for your business. Click here to listen!
How Do I Become a Virtual Office Manager?
To become a virtual office manager, you want to follow these steps.
Create a business plan.
Set up your business legally, according to the laws in which city, state, and country you live.
Create your business processes.
Determine who your ideal client is and how you will go about connecting with them.
If you want more help creating a plan for your business, check out this post with a checklist for launching a business.
Do you want more help, like a step-by-step guide? The Live Free Academy can help you! It's an 8-step course that guides you with video tutorials, templates, coaching, and challenges to help you at every stage of starting and growing your business. When you sign-up you get full access to all the resources needed to help you build your business and get ready for clients ASAP!