EPISODE 129: SHOW NOTES
This is a special episode because this week is a special week! This week marks 3 years since I pivoted my freelance business to helping other moms start their own freelance business. And with this anniversary I wanted to share how I finally got my freelance business up and running after failing at two previous businesses.
If you have tried something before freelancing and it didn't work out – you are not alone! My hope with this episode is that you will learn something from my journey and be encouraged to continue pressing forward.
What are you struggling with right now? Let me know over on instagram! Also let me know if you want another episode like this that covers the beliefs I needed to have to finally succeed. Thanks for listening!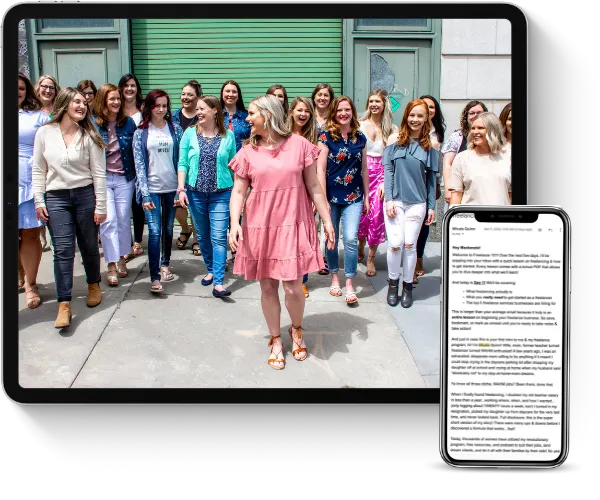 Learn how to earn $3K a month+ as a freelancer working less than 25 hours a week even if you think you have no experience.
This FREE crash course will teach you all about the freelance industry, so you can finally end the family vs. finances battle.
In this episode, we cover:
How my two failed biz attempts lead me to launching my freelance business,
What to do if you have tried something else before and it didn't work out,
Why building your business doesn't get easier as you go, and
What to do when you're struggling!
Resources and links mentioned in this episode:
**This post about my two failed biz attempts may contain affiliate links, which means if you click one of our affiliate links and decide to make a purchase, we receive a tiny commission from the seller at no additional cost to you. We only share products and services we have used, tested, and love ourselves!**