EPISODE 150: SHOW NOTES
With a FB group of over 49,000 Etsy shop owners, Nancy Badillo hears firsthand how much help these business owners need to run their shops! In this episode I chat with Nancy, who is an Etsy coach, on what services Etsy sellers need from freelancers and where freelancers can connect with them.
Nancy knows this niche so well and her insight will inspire you to specialize in this underserved market! Plus, after listening to this episode you'll have some great ideas on how to attract Etsy shop owners.
Head over to Instagram and let Nancy and I know what you thought about this episode! Find me at @Micala.Quinn and Nancy @NancyBadillo13. Thanks for listening today!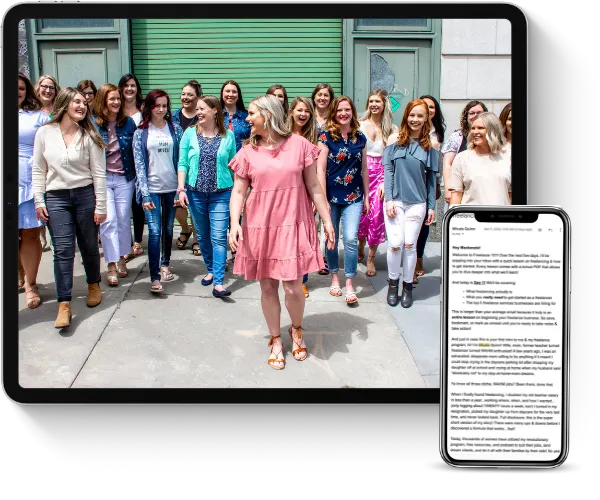 Learn how to earn $3K a month+ as a freelancer working less than 25 hours a week even if you think you have no experience.
This FREE crash course will teach you all about the freelance industry, so you can finally end the family vs. finances battle.
In this episode, we cover:
What help Etsy shop owners need from freelancers,
How to attract these business owners,
If you should start your own Etsy shop, and
What successful Etsy shops are doing right to grow their business
Resources and links mentioned in this episode:
**This post about Etsy may contain affiliate links, which means if you click one of our affiliate links and decide to make a purchase, we receive a tiny commission from the seller at no additional cost to you. We only share products and services we have used, tested, and love ourselves!**