EPISODE 56: SHOW NOTES
We are diving deep into the topic of freelancer vs employee with our guest, Jamie Van Cyuk, in this episode of the Live Free Podcast!
Jamie is a small business consultant who specializes in employee management. Though you may not be hiring your own employees right now, you'll still want to listen in to hear Jamie's unique story on how she left her corporate job to start her own business only to then pivot soon after.
In this episode we cover how to know if you're in a freelancer vs employee role, how to avoid being taken advantage of, and what you can do to set yourself up for success from the start.
Thanks for spending time with me today and always! Come share your takeaways from this episode in the Live Free Podcast Mastermind! Thanks for listening!
**This post about being a freelancer vs an employee may contain affiliate links, which means if you click one of our affiliate links and decide to make a purchase, we receive a tiny commission from the seller at no additional cost to you. We only share products and services we have used, tested, and love ourselves!**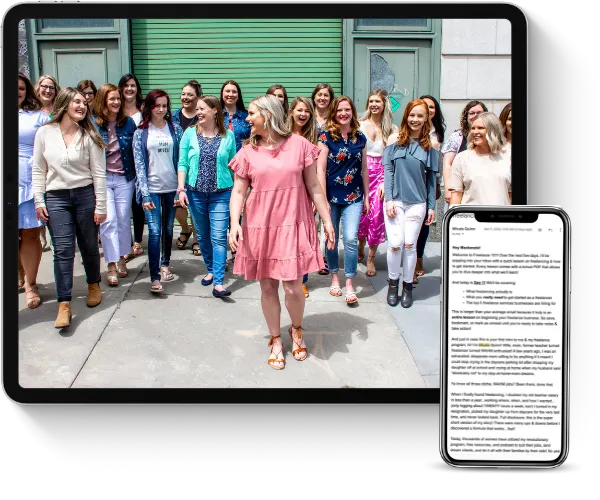 Learn how to earn $3K a month+ as a freelancer working less than 25 hours a week even if you think you have no experience.
This FREE crash course will teach you all about the freelance industry, so you can finally end the family vs. finances battle.
In this episode, we cover:
the difference between the role of a freelancer and employee,
how to avoid being taken advantage of, and
why it's important to say no to non-ideal clients!
Resources and links mentioned in this episode: