EPISODE 49: SHOW NOTES
When starting out as a freelancer, doing free work can really jumpstart you into landing paid clients. And when I say "free", it's actually work in exchange for a testimonial!
We discussed how free work can build your confidence in Episode 7 but in this episode I am breaking down the HOW and WHY it can help you land paying clients!
Head over to the Live Free Podcast Mastermind to check out the Swap-it-Sunday thread I mentioned in this episode! And if you are reaching out to someone you know, let us hold you accountable!
Thanks for listening! If you found this episode helpful, will you do me a big favor and write us a review? You can HERE. It would mean a lot to me! Thanks again and talk to you soon!
**This post about doing work for free may contain affiliate links, which means if you click one of our affiliate links and decide to make a purchase, we receive a tiny commission from the seller at no additional cost to you. We only share products and services we have used, tested, and love ourselves!**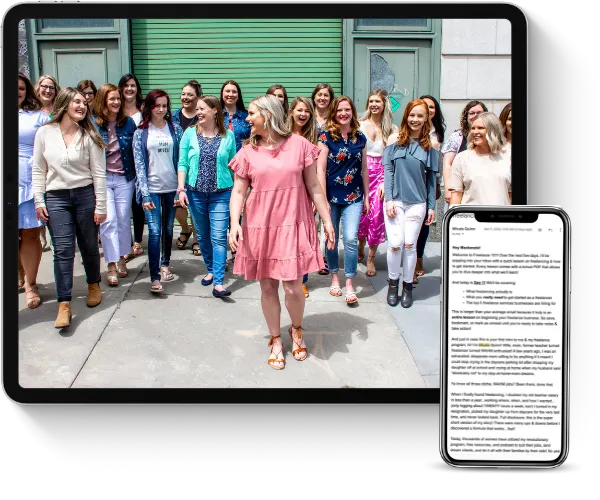 Learn how to earn $3K a month+ as a freelancer working less than 25 hours a week even if you think you have no experience.
This FREE crash course will teach you all about the freelance industry, so you can finally end the family vs. finances battle.
In this episode, we cover:
what you should offer for free,
how big the offer should be,
when to stop offering free work, and
how to turn these projects into paid projects
Resources and links mentioned in this episode: