The Freelance Starter Kit + Ultimate Checklist
Ready to jumpstart your freelance life?! Yes, you do have skills, talent, + experience! Download this FREE guide to discover:
What is freelancing, who hires freelancers, how much you can earn, and the services YOU can offer right now!
A complete skills assessment - gain confidence and clarity transitioning your current talents and experience into a freelance service clients will be begging for
The ULTIMATE checklist to take your business from dreaming to D-O-N-E.
How To Get Started Freelancing & Land Your First Client ASAP!
It's time to take control of your life + finances with freelancing! Join me LIVE for an all-access look at all things freelancing! We will cover:
How I went from teacher to freelancer (earning more and working way less)
The who, what, why,& how of the BOOMING freelance industry
PLUS, a live Q&A session - ask me anything!
next workshop: August 11th, 2021 @ 8 pm CST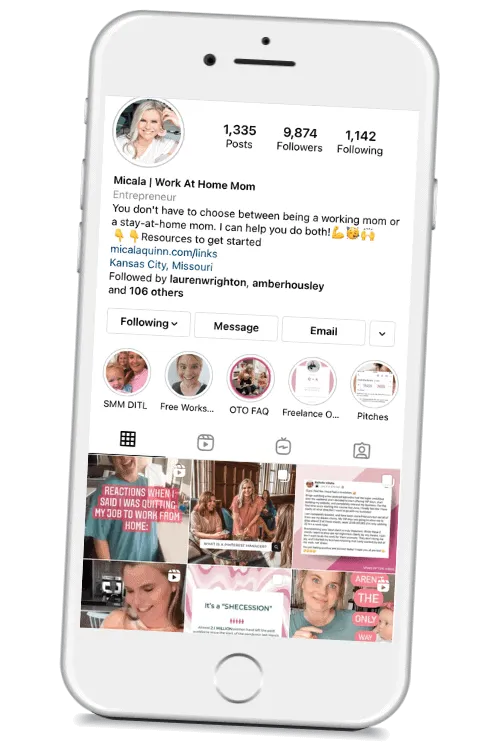 Go behind the scenes of life here at MQHQ to learn more about freelance life!
Receive exclusive freelance trainings
View our Day-in-the-Life series
Sneak a peek at OTO job leads each week
Each Monday a new episode drops with:
Tangible business advice & tips
The freelance news you need
Join me & 20,000 other women to learn more about freelance life!
Connect with other freelancers
Access LIVE trainings and Q&A sessions
Check out our Swap-it-Sunday portfolio builder opportunities