EPISODE 33: SHOW NOTES
What does your follow-up process look like? Are you following up on a regular basis?
I'm talking with Brittany Dixon about her incredible follow-up process in this episode! I had so many questions for her like if you've followed up 5 times do you keep at it?
Not only does she share her system (find it here!) but she also explains how to prioritize your follow-ups and why it's actually irresponsible to not follow-up.
You don't want to miss this episode!
Book a call with Brittany or find her on Facebook or Instagram to hang out with her more!
Thanks for listening and I'll talk to you soon!
**This post about the follow-up system may contain affiliate links, which means if you click one of our affiliate links and decide to make a purchase, we receive a tiny commission from the seller at no additional cost to you. We only share products and services we have used, tested, and love ourselves!**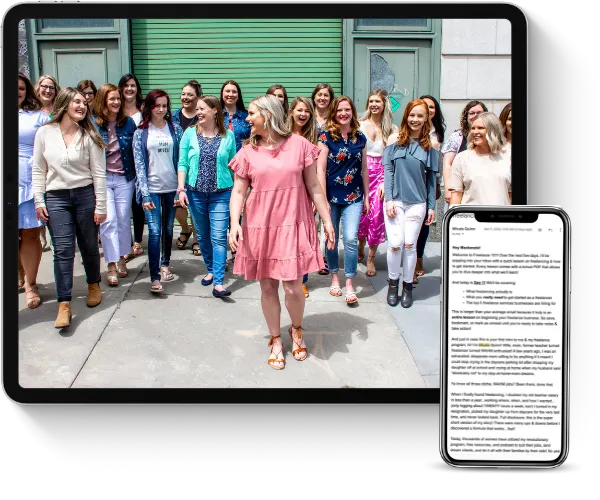 Learn how to earn $3K a month+ as a freelancer working less than 25 hours a week even if you think you have no experience.
This FREE crash course will teach you all about the freelance industry, so you can finally end the family vs. finances battle.
In this episode, we cover:
why it's so important to follow-up, despite your fears!
what to say in your follow-ups
how to manage and organize all the potential clients you talk to
Resources and links mentioned in this episode:
Listen to episode 21 on how to move someone from potential client to paying client
Write a review here! Just click Ratings & Reviews, then Write a Review!