EPISODE 131: SHOW NOTES
Are you stuck trying to land your first or next client? In this episode I'm sharing two easy fixes for the common mistakes I see people make when trying to land their first client!
We are covering how to identify why you haven't landed a client, what to do to fix what your problem may be, and what not to say on a discovery call.
Thanks for hanging out with me today! Share this episode with your friends! There are so many moms waiting to discover freelancing and I'd be so happy for you to help me spread the word.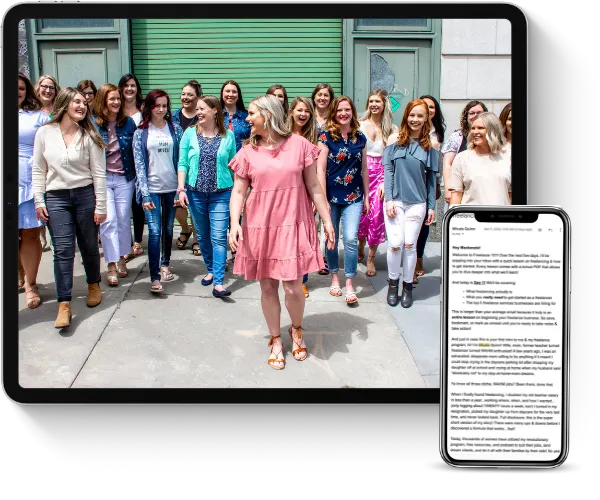 Learn how to earn $3K a month+ as a freelancer working less than 25 hours a week even if you think you have no experience.
This FREE crash course will teach you all about the freelance industry, so you can finally end the family vs. finances battle.
In this episode, we cover:
How to identify why you haven't landed a client,
What to do to fix what your problem may be, and
What NOT to say on a discovery call (that I used to say!)
Resources and links mentioned in this episode:
**This post about two ways to fix may contain affiliate links, which means if you click one of our affiliate links and decide to make a purchase, we receive a tiny commission from the seller at no additional cost to you. We only share products and services we have used, tested, and love ourselves!**