EPISODE 146: SHOW NOTES
What are you trying to fix next in your business? More discovery calls? Better systems? It's easy to get stuck thinking everything needs to be fixed in our businesses in order for them to be more profitable or grow. If you've had this problem, you're in luck because on today's episode I'm chatting with Mike Michalowicz on how to determine what to fix next in your business!
Mike is the entrepreneur behind three multimillion dollar companies and is the author of Profit First, Clockwork, The Pumpkin Plan, and his newest book, Fix This Next. We chat about everything from how he took the leap into entrepreneurship, to why business health matters more than business wealth, and even to how to ensure your business is profitable.
Find all the links below to items mentioned by Mike in this episode and go binge-listen to all of Mike's books! Thanks for listening today!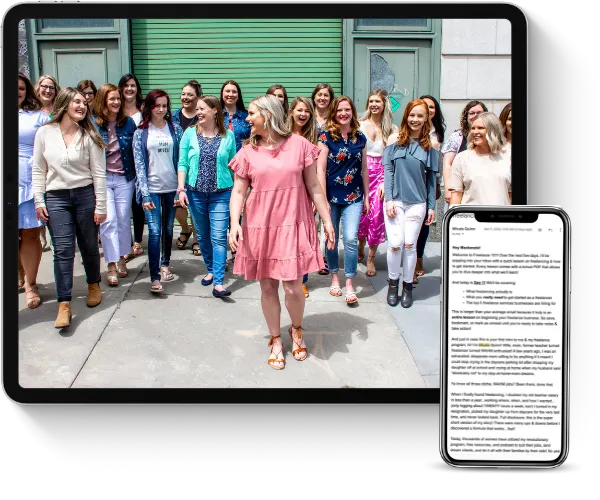 Learn how to earn $3K a month+ as a freelancer working less than 25 hours a week even if you think you have no experience.
This FREE crash course will teach you all about the freelance industry, so you can finally end the family vs. finances battle.
In this episode, we cover:
How Mike took the leap into entrepreneurship,
Why business health matters more than business wealth,
How to ensure your business is profitable, and
What to fix next in your business
Resources and links mentioned in this episode:
**This post on what to fix next may contain affiliate links, which means if you click one of our affiliate links and decide to make a purchase, we receive a tiny commission from the seller at no additional cost to you. We only share products and services we have used, tested, and love ourselves!**