EPISODE 35: SHOW NOTES
What does balance mean to you? In this episode I talk with wellness and success coach, Jen Wright, on setting goals around our priorities and the vision we have for our life!
We talk about how to know if you're setting the right goals and what to do if we fall off track.
The first step is, don't beat yourself up! But listen in to hear the rest of Jen's awesome advice! You can find Jen at DrivenMamaforLife.com or on Facebook as The Driven Mama!
Thanks for listening! If you enjoyed this episode, consider sharing it with a friend or writing a review on iTunes! This is how we reach more mamas just like you. Talk to you soon!
**This post about goal setting may contain affiliate links, which means if you click one of our affiliate links and decide to make a purchase, we receive a tiny commission from the seller at no additional cost to you. We only share products and services we have used, tested, and love ourselves!**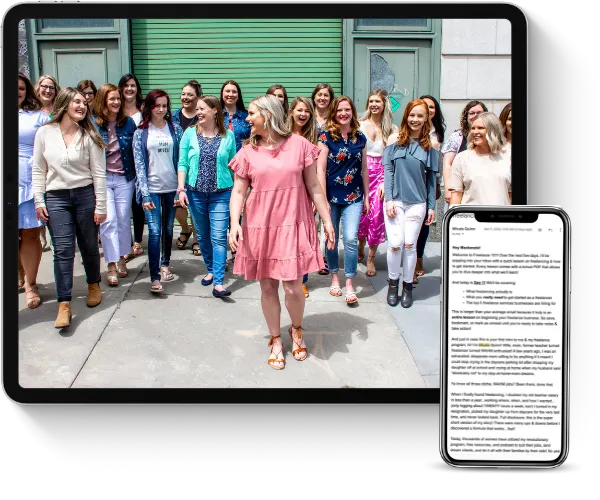 Learn how to earn $3K a month+ as a freelancer working less than 25 hours a week even if you think you have no experience.
This FREE crash course will teach you all about the freelance industry, so you can finally end the family vs. finances battle.
In this episode, we cover:
how to set goals around your priorities and your strengths
how to re-evaluate goals if you lose motivation
what to do if you fall off track with your goals
Resources and links mentioned in this episode: